Global Public Health, Master of Health Care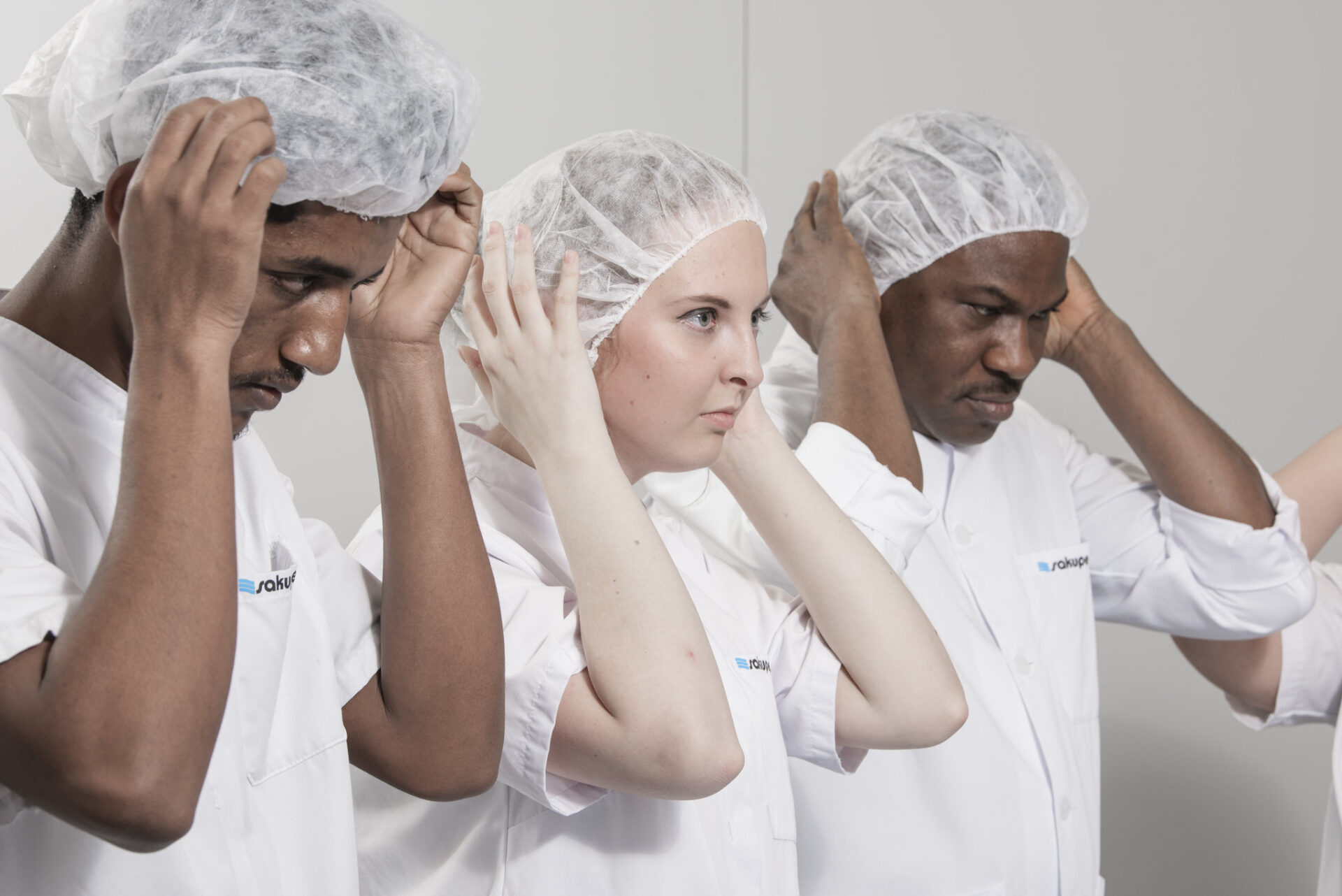 Global Public Health
Master of Health Care
Study the Online Master Joint Degree Global Public Health!
NEXT APPLICATION PERIOD: 5-19 January 2022
Degree programme: Global Public Health
Degree title: Master of Health Care
Duration: 90 ECTS
Study mode: Part-time studies, studies can be completed online
Language: English
Annual intake: 20

The Master's Degree in Global Public Health is a joint programme realised by the two higher education institutes: Deggendorf Institute of Technology (DIT) in Germany, and Savonia University of Applied Sciences (Savonia UAS) in Finland. This international programme leads to a Master's Degree in Global Public Health and the degree title is Master of Health Care.
The Global Public Health programme is meant for persons who are planning to work within the fields of health care and public health globally. This programme provides you with the expertise to perform professional, development, and managerial tasks at a national and international level.
The framework of the programme strongly incorporates Human Security (HS) and One Health approaches. HS aims at understanding global vulnerabilities by putting focus on the human level. It reveals a broad participation and trans-disciplinary understanding of security involving multiple fields and providing insights into the varying challenges faced by different groups within communities. One Health, on the other hand, is an approach that supports HS objectives in practice by designing and implementing programmes, policies, legislation and research in which multiple sectors communicate and work together to achieve better public health care outcomes.
Studies can be completed online. Savonia UAS and DIT will organize summer and winter school studies on campus. Student makes a personal study plan in collaboration with his/her tutoring teacher.
If you have any questions about the programme, you can contact:

Maria Luojus
Principal Lecturer
maria.luojus@savonia.fi
+358 44 351 4374
What does it mean to study in a joint degree programme?
Studying in a joint degree programme means that half of the courses will be entirely taught by German lecturers and half of the courses will be entirely taught by Finnish lecturers. However, the Master Degree certificate will only be given by the institution in which you are enrolled as a student.
Eligibility
The eligible applicants need to have a Bachelor's Degree (min. 180 ECTS) in the field of health care or another appropriate Bachelor's Degree. The language of the programme is English. Therefore, the students need to have sufficient English skills to accomplish the studies. The student's language skills are evaluated with the pre-task and online interview; no language certificate is required for admission.
Additionally, the applicant must have at least two years (24 months) of work experience in the field of health care. The work experience must be accumulated from the date on which the Bachelor's or Master's degree certificate was awarded and no later than 31 July 2022.
The copies of the certificates must be uploaded on the application form by 26 January 2022, at 3:00 p.m Finnish time. The copies of the certificates are required from everyone whose education information is not available electronically: degrees completed in Finland (which are not available electronically), and all Bachelor's or Master's degrees completed outside Finland. In addition, all Bachelor's degree applicants must upload copies of their employment certificates on the application form by the set date.
Work experience requirements
Work experience must be verified with an employment certificate provided by the employer.
Work experience should be indicated in full months. When converting part-time work into its full-time equivalent, 150 hours or 20 working days lasting at least 7 hours per day correspond to one month of work. Work experience does not have to be continuous or obtained working for the same employer.
Military or non-military national service, women's voluntary military service or child-care leave will not be counted towards work experience.
If a certificate was issued in a language other than Finnish, Swedish or English, the applicant must also submit a copy of the translation of the certificate. The translation must be done into Finnish, Swedish or English by an official (authorized) translator.
Student selection and instructions for the preliminary task
The student selection is based on the total points of the preliminary task and the online interview.
The preliminary task
Instructions for the preliminary task will be published when the application period starts, on 5 January 2022.
The preliminary task must be uploaded to the application form 
by 26 January 2022 at 3:00 p.m. Finnish time
. It is not possible to submit the preliminary task after the deadline.
Points awarded: max 100 p; minimum requirement 20 p.
The online interview
40 eligible eligible applicants with the highest score from the preliminary task will be invited for an online interview. For the online interview, the applicant will need a computer with a camera and microphone, as well as a good internet connection.
Interviews are arranged on 15 and 17 February 2022 by using Zoom. Personal interview time and instructions on how to prepare for the interview will be sent to applicants by email.
Points awarded: max 100 p; minimum requirement 20 p.
Applicants must pass both parts of the exam in order to be accepted to the degree.
Admission process for Global Public Health
The admission process for the the Global Public Health programme in 2022 will follow the timeline described below and consist of the following steps:
The application period is 5-19 January 2022.
The instructions for the preliminary task will be published when the application period starts.
Submit your application at Studyinfo.fi by 19 January 2022 at 3:00 p.m. Finnish time.
Upload to your application by 26 January 2022 at 3:00 p.m. Finnish time.

the copy of your completed Bachelor's or Master's degree (and translation if needed) in PDF or JPG format,
the copy of your employment certificate(s) (and translation(s) if needed), and
your completed preliminary task

The online interviews will be held on 15 and 17 February 2022. 
Results of the student selection will be published by 3 June 2022.
Admitted students must confirm their study place by 15 July 2022 at 3:00 p.m. Finnish time.
The tuition feefor the first academic year must be paid by 31 August 2022 at the latest.
Studies will begin in September 2022.
Main subjects and fields of specialisation
At the beginning of the studies you will choose 30 ECTS from common and field-specific professional studies in accordance with your personal study and career plan. You will receive guidance and counselling from the responsible teacher of the programme as well as from other members of Savonia staff in view of defining and achieving your personal goals.
Structure of studies
Master-level studies are 90 ECTS credits (1 ECTS = 27 hours of student work in Finland and 30 hours in Germany). The curriculum of a full-time student per year is equivalent to 60 ECTS or 1600 hours of student work. The study time for a Master's Degree varies depending on the student's educational background, work background and individual study timetable. A Master's degree program of 90 ECTS could be executed in 1.5 years; however, it usually takes 2 – 3 years. Previously acquired competence and its accreditation can affect the length of the studies. The studies consist of advanced professional studies, joint studies, optional studies, and a thesis.
Thesis
Your thesis work will be work-life related. This gives you the possibility to network with the experts and employers in your own field as well as in other fields during your studies. You will prove to be able to recognise, evaluate and solve working-life related challenges independently. The thesis research focuses on advanced global public health, health care services and contributes to the strategic goals of your workplace or a partner organisation. The thesis work can be e.g. development work, developmental research, a project.
Thesis supervision will be organised jointly by both institutions. In each thesis, there will be one supervisor from Savonia UAS and one supervisor from DIT. However, the evaluation of the thesis will be done by teachers of that institution where the student is registered.
Career opportunities
After completing the studies you will be able to work in expert and managerial positions in the field in multi-professional workplaces.
Qualification
The Master's degree at a university of applied sciences qualifies you for working in a public sector post. The qualifications equal those attained at a university.
Internationalisation
The studies will be conducted in a multicultural environment due to the joint nature of the programme and the internationality of the group.
Global Public Health students will also have the opportunity to participate in the winter school organised in Germany and a summer school organised in Finland with international students.
Research focus
The research and development work in Global public health is realised e.g. in liaison with Human Security and One Health areas. Furthermore, artificial intelligence and other relevant focus in health care.
Postgraduate study opportunities
The possible postgraduate studies are licentiate and doctoral studies at a university.