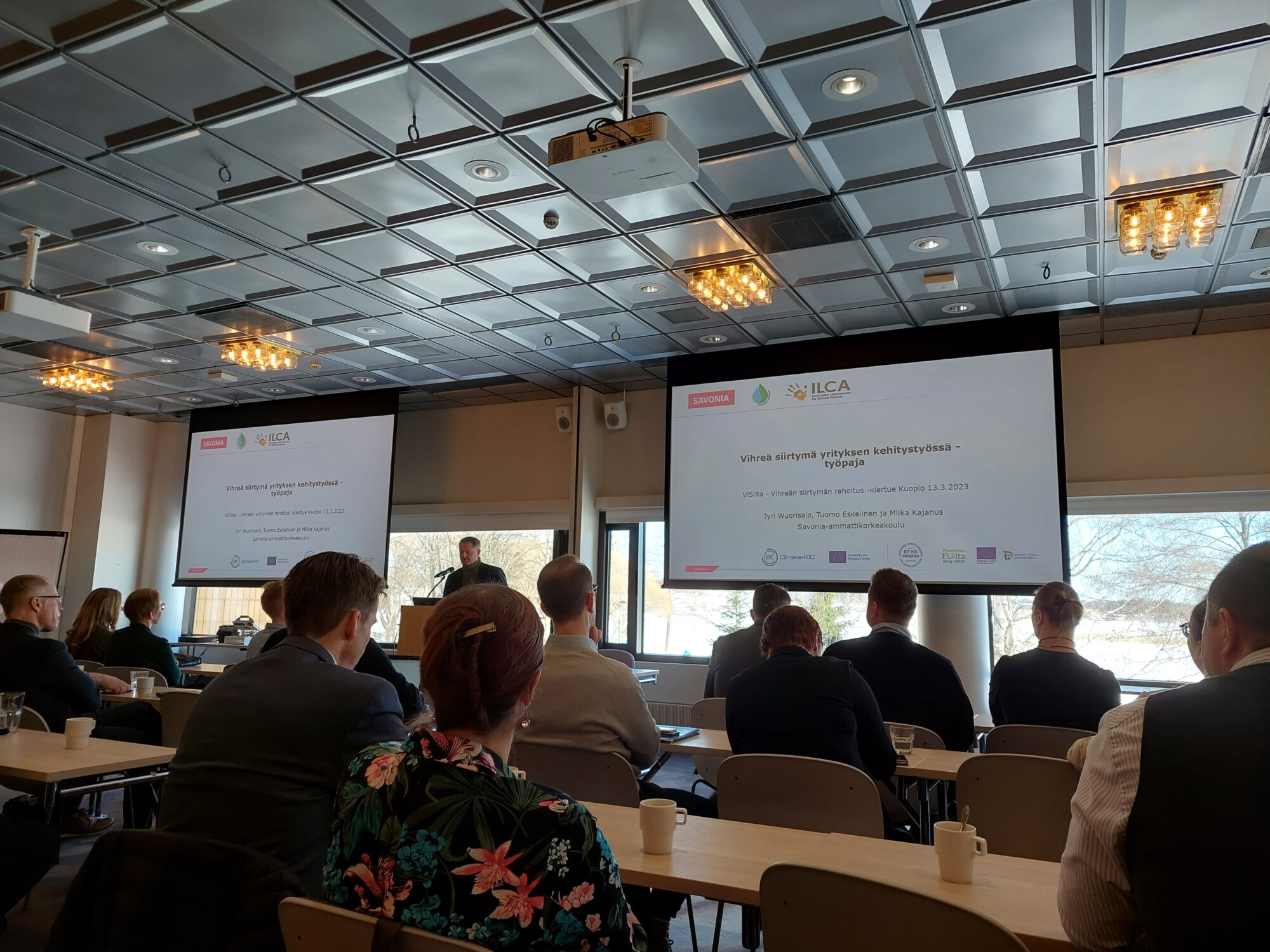 Green Transition Financing Tour – Giving Businesses the Tools to Go Green

#SavoniaUAS
The requirements of sustainable development and social impact have become a central part of business development. This development is caused by climate change, the deterioration of biodiversity and the overuse of natural resources. These things pose threats globally to the people in these areas, their ways of life and livelihoods.
These changes have forced the earth to go green, guided by the UN Agenda 2030 sustainable development program. The green transition supports the restructuring of the economy and the construction of a carbon-neutral welfare society.
This is why Savonia hosted a Green Transition Financing Tour event in Kuopio 13th of March with 82 participants.
– The term "green transition" refers to a change towards an ecologically sustainable economy and growth that is not based on overuse of natural resources and fossil fuels. A sustainable economy relies on low-carbon and solutions that promote the circular economy and biodiversity. Responsibility is at the heart of the green transition, explains one of the people behind the event, RDI specialist Jyri Wuorisalo.
As part of the occasion, we organized a workshop about green transition. The common thread of the green transition is the emphasis on responsibility. At the workshop, attendees were introduced to the basics of the EU regulation of responsibility and the measurement, reporting and communication of responsibility.
As a result of the workshop, there has been an increased understanding of what concrete actions can be taken to advance what the green transition could mean in the development work of one's own company. At the same time, the workshop gives some ideas on how to approach green transition funding organizations.
At the event, we also had a greeting from the State Secretary Terhi Lehtonen, Ministry of the Environment. The attendees also heard from Business Finland and several businesses.