International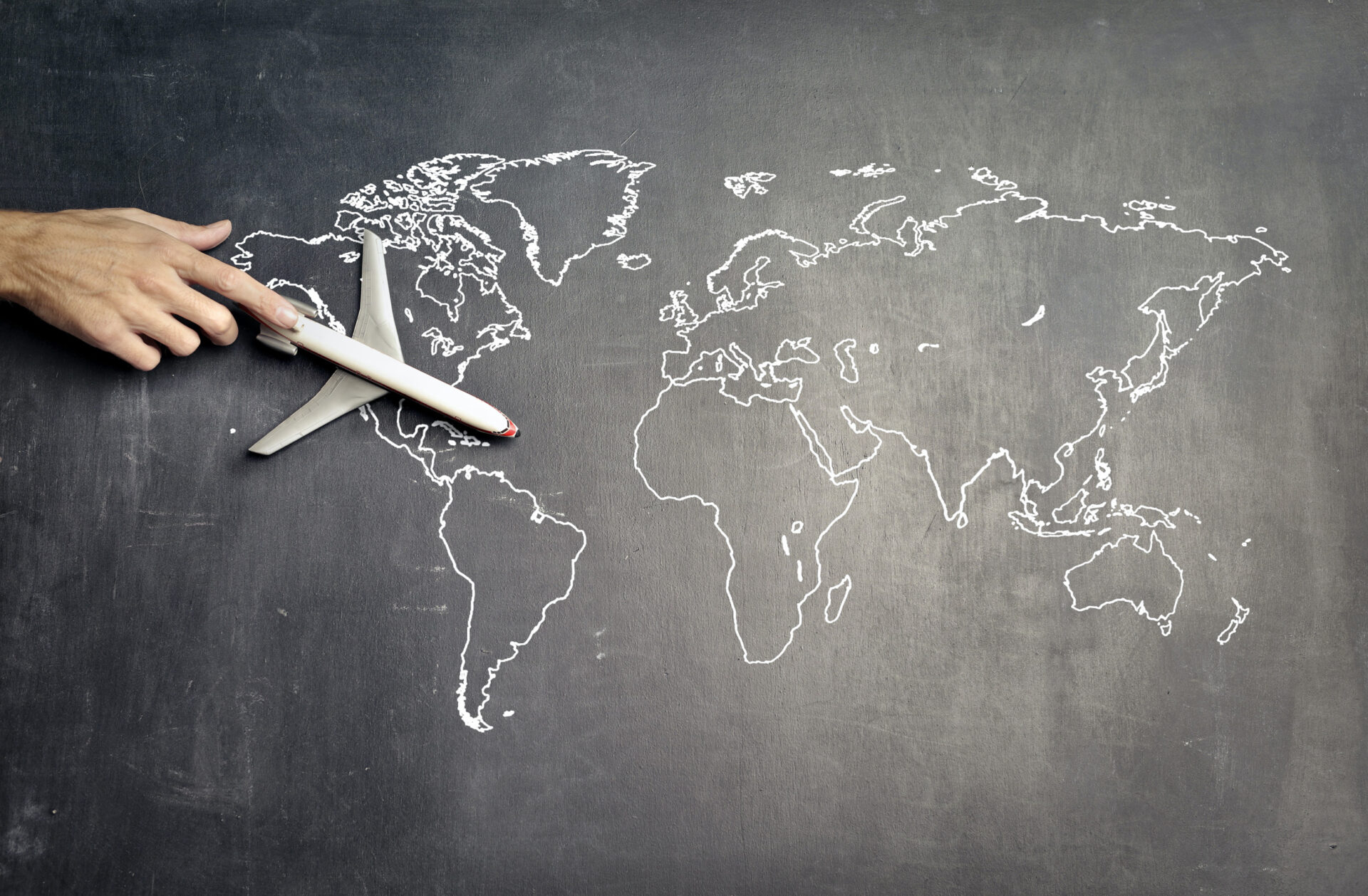 International
#savoniainternational
Internationality renews competences
Internationality is one of Savonia's core areas extending to education, services as well as to research and development. Internationalization is not only important for Savonia itself, but it has an significant role in renewing the competences of the local society, trade and industry.
Official name: Savonia-ammattikorkeakoulu Oy
PIC: 934620221
OID: E10165740
Erasmus code: SF KUOPIO08
Erasmus Charter (ECHE) number: 101014720
Internationalization at Savonia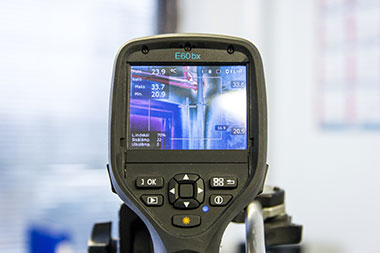 Boosting vitality
International cooperation at Savonia boosts the know-how and vitality of the Eastern Finland and produces innovations honoring the principles of sustainable development. RDI services provide commissioned research also for international customers.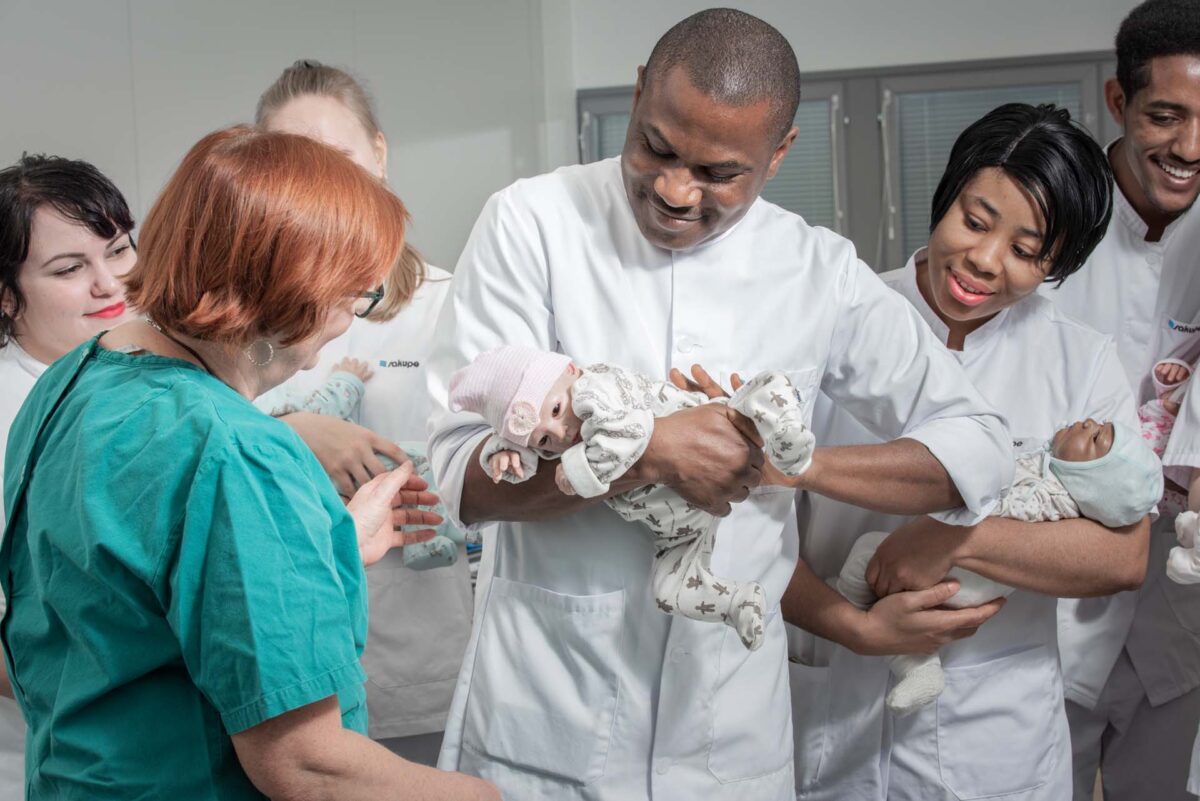 International degree programs
Savonia has several international degree programs at Bachelor's and Master's levels. The new Talent Hub model increases the integration of international degree students in the region.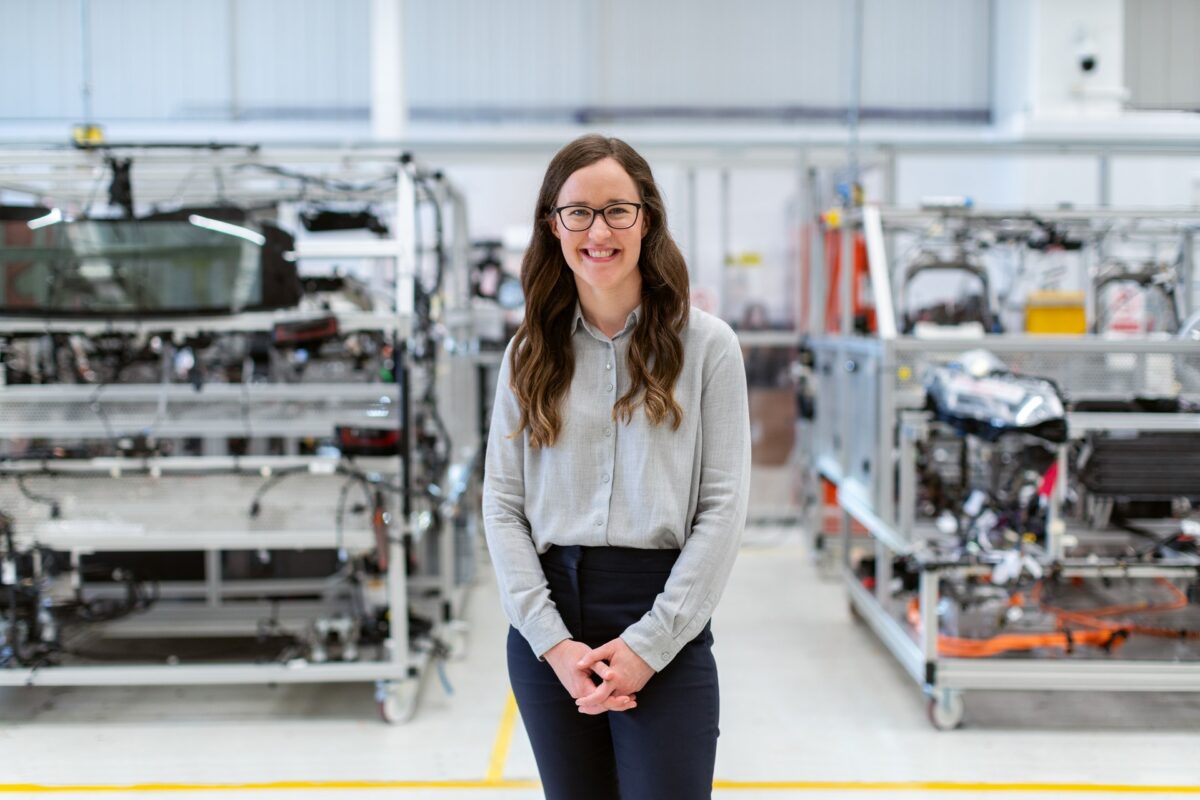 Intercultural competences
Savonia graduates have the language skills and competences needed in the multicultural working life. All study fields provide at least 60 credits worth of courses in English.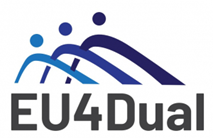 EU4DUAL
Savonia is a member of a European University Alliance, EU4DUAL. All nine partners are committed to develop their models of cooperative or dual education in which students combine periods of practical learning with periods of academic learning.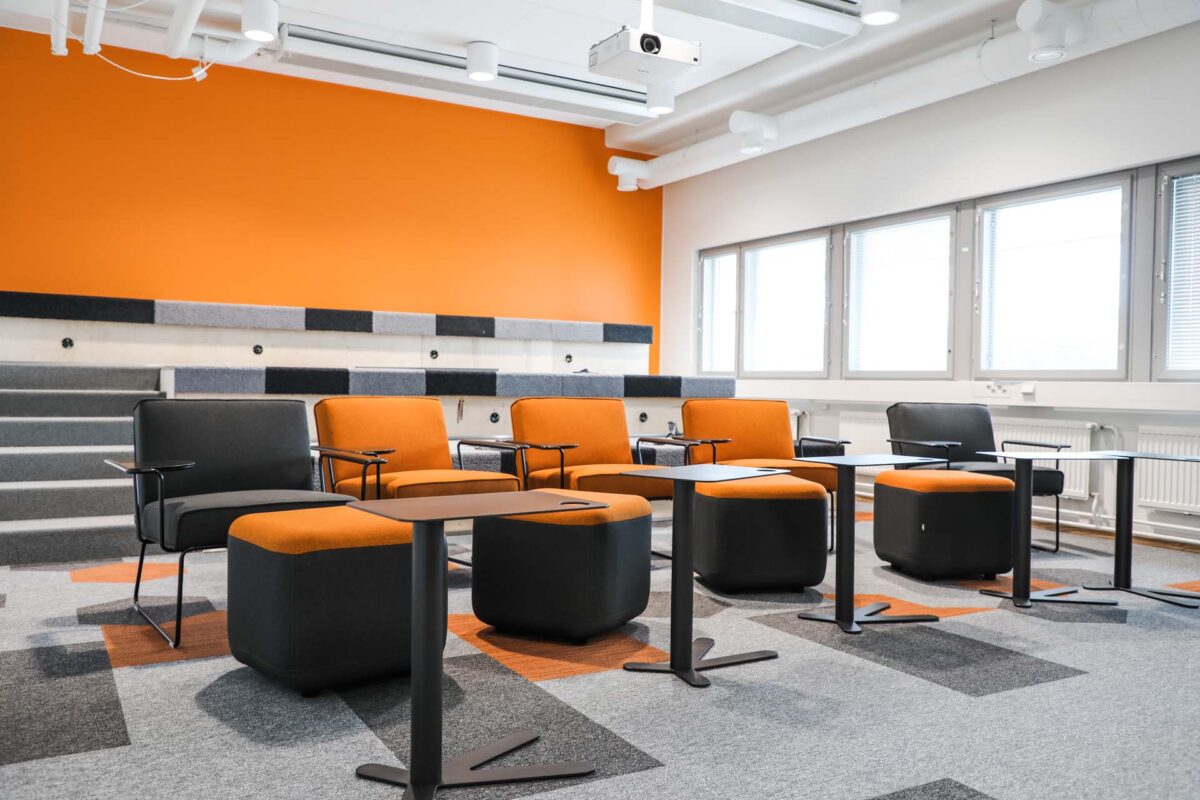 Education export
Savonia offers its educational know-how and learning solutions globally. Our experts can provide our regular or tailored study modules and parts of degrees to international customers. Education export is carried out in a sustainable manner.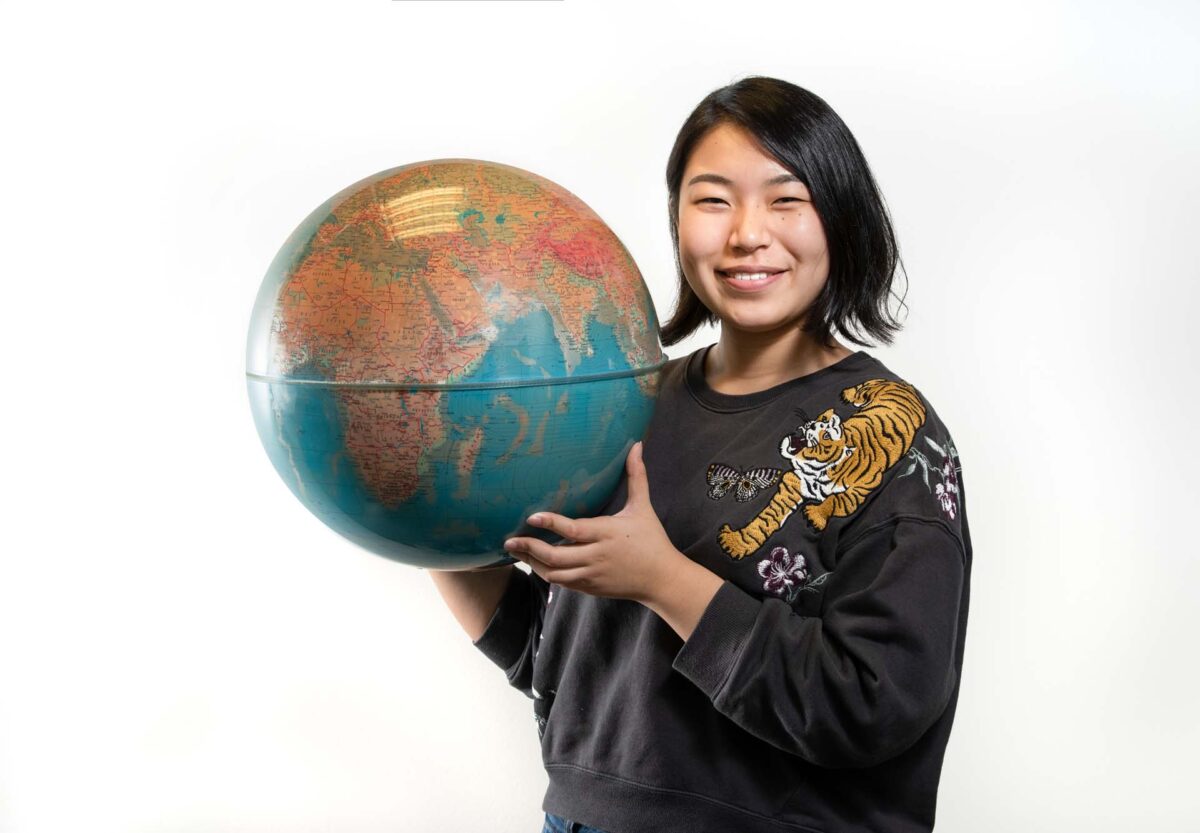 Paths for immigrants
Savonia immigration services (SIMHE) offer admissions counselling for applicants with an immigrant background. As a next step, these applicants can take part in our Finnish language online courses as well as preparatory courses to enter Finnish higher education. Welcome to Finnish HE!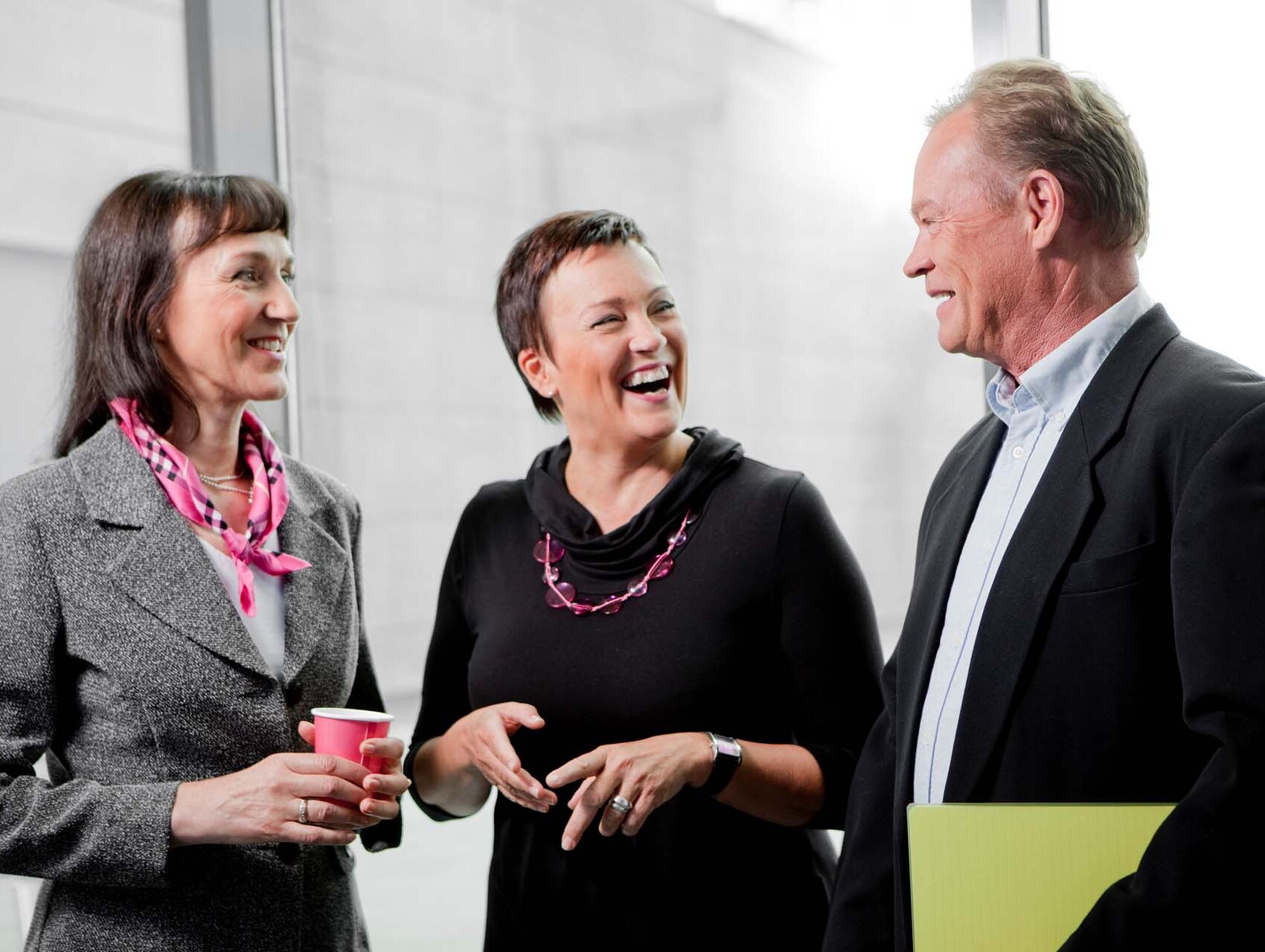 International partnerships
Savonia cooperates actively with international education partners in more than 30 countries. This network of partners is crucial both for mobility activities as well as project cooperation. The mobility of students and staff is based on bilateral mobility agreements. Savonia utilizes e.g. following mobility programs: ERASMUS+, FIRST+ and Nordplus. In addition Savonia and its study fields are represented in many international networks such as the Human Security network.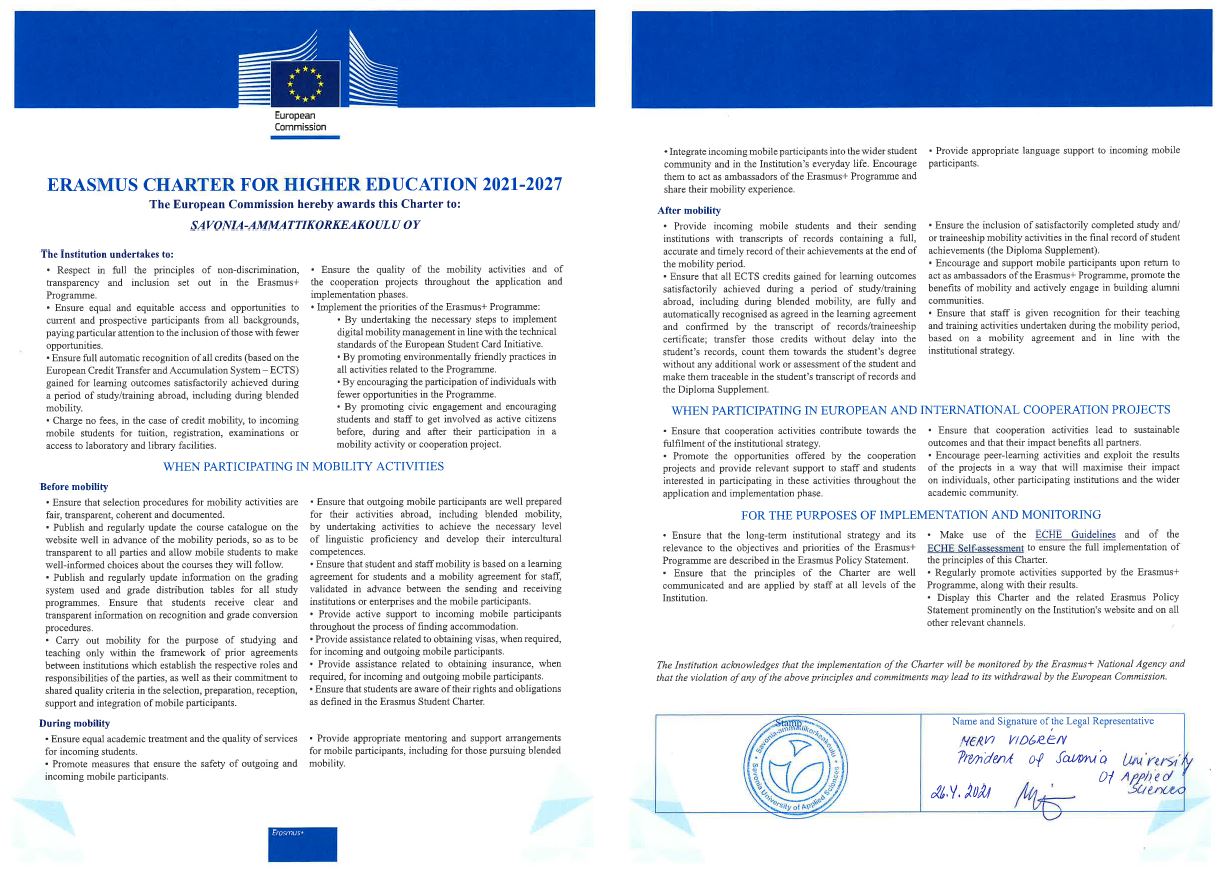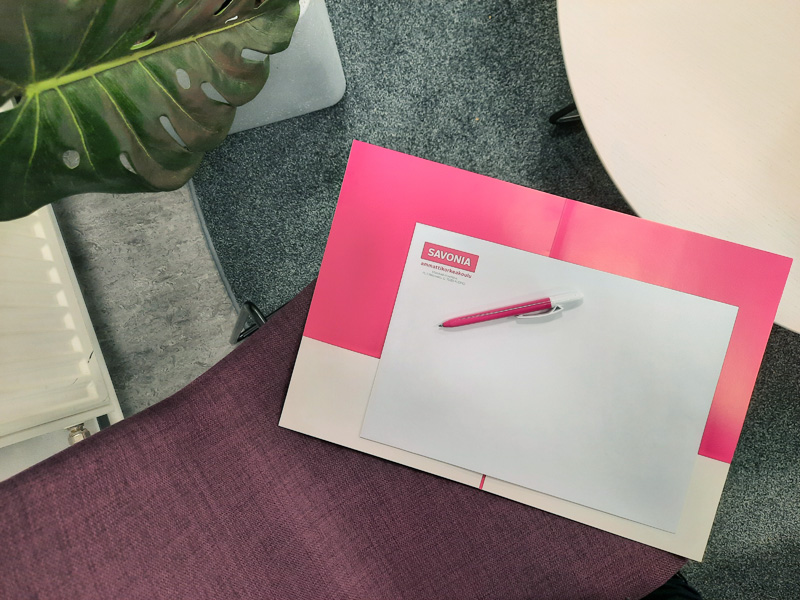 Contact us