Business
Business professionals are needed
The world needs the money to move around. Meet the demand for experts! The business sector offers great opportunities for success. There is a need for experts in all industries and in all kinds of companies and communities. Much attention is paid to the development of working life skills during the studies, and Savonia business graduates graduating are well employed. After graduating from the field of business administration, your degree title is Bachelor of Business Administration!
Follow our Wellness Business training at Instragram @savonia_wellness
Bachelor of Business Administration
A BBA degree gives you a broad range of business skills. From the second year of study, you will focus your studies in Savonia especially on either financial management or sales and marketing. This degree program is taught in Finnish.
Bachelor of Business Administration, Wellness Business
Our Wellness Business training is unique in the whole country. Our students will graduate with specialized skills in the area of Wellness. The wellness, sports, nutrition and health care services sectors are growing and therefore there is a big business potential in these fields. There is a growing demand for experts in these fields. The Wellness program is taught in Finnish.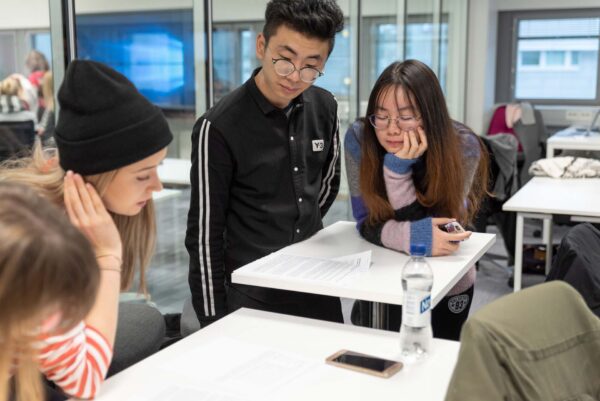 Bachelor of Business Administration, International Business
The BBA training in International Business gives you tools to become an expert in the area of international business. You can study in a practice and work-life oriented setting in a truly international environment.

BBA programme in International Business is taught in English.
Master of Business Administration
Stand out from the crowd and come and seek expertise in business development. Education provides insight into future change needs and the means and courage to address them. Studying is successful in addition to work, mainly by working online. The Master of Business Administration program is taught in Finnish.
Master's Degree Programme in Digital Health
Get the tools for the innovative electronic development of future social and health services, the production of services, the management of an expert organization, the development of service quality work and management.
Master's degree program in Digital Health is taught in English and the studies are carried 100% online.
Student stories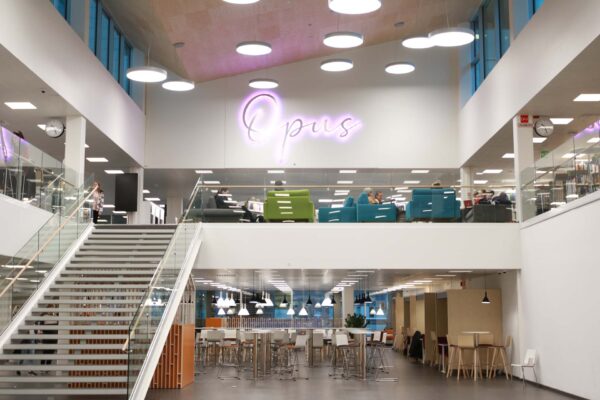 Modern Microkatu campus
Business Administration is being taught at the brand new Microkatu campus in Kuopio. The facilities are student-friendly and the campus is close to the city center. The campus is also surrounded by local companies making it a vibrant area from networking point of view.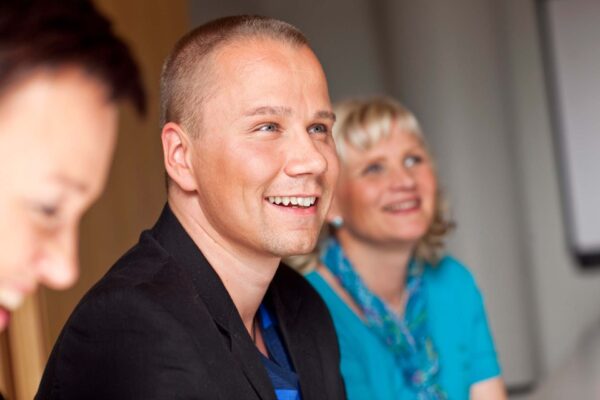 Work-life orientation
Studying at Savonia means true work-life orientation. During your studies you can complete several hands-on projects every year. In commissioned projects you gain those true-to-life professional skills needed after graduation.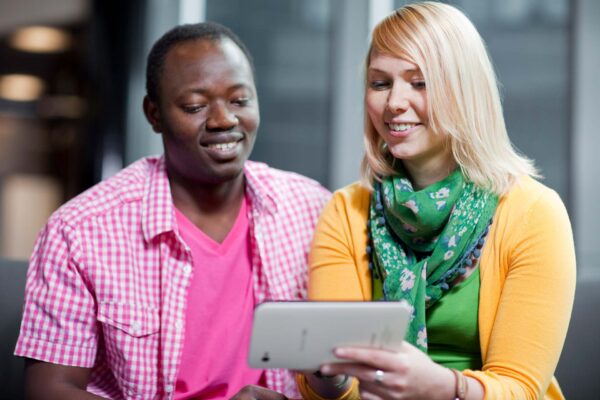 Study or work abroad
All Savonia students have the possibility to study or complete one of the obligatory traineeship periods abroad. In addtion you have several possibilities to enhance your intercultural competences as well as improve your language skills one campus.
You can apply to our Bachelor and Master programs in English on 7.1.–20.1.2021. Our exchange students from our partner universities can apply twice a year for a semester or year long exchange period with us.

Invest in yourself and apply!
Contact us
Ms Virpi Oksanen
International Coordinator (mobility, bilateral agreements)
School of Business
+358 44 785 5793
Admission Services
Admission to degree programs
+358 44 785 7002
Mr Antti Iire
Manager of Research and Development
School of Business
+358 44 785 6925