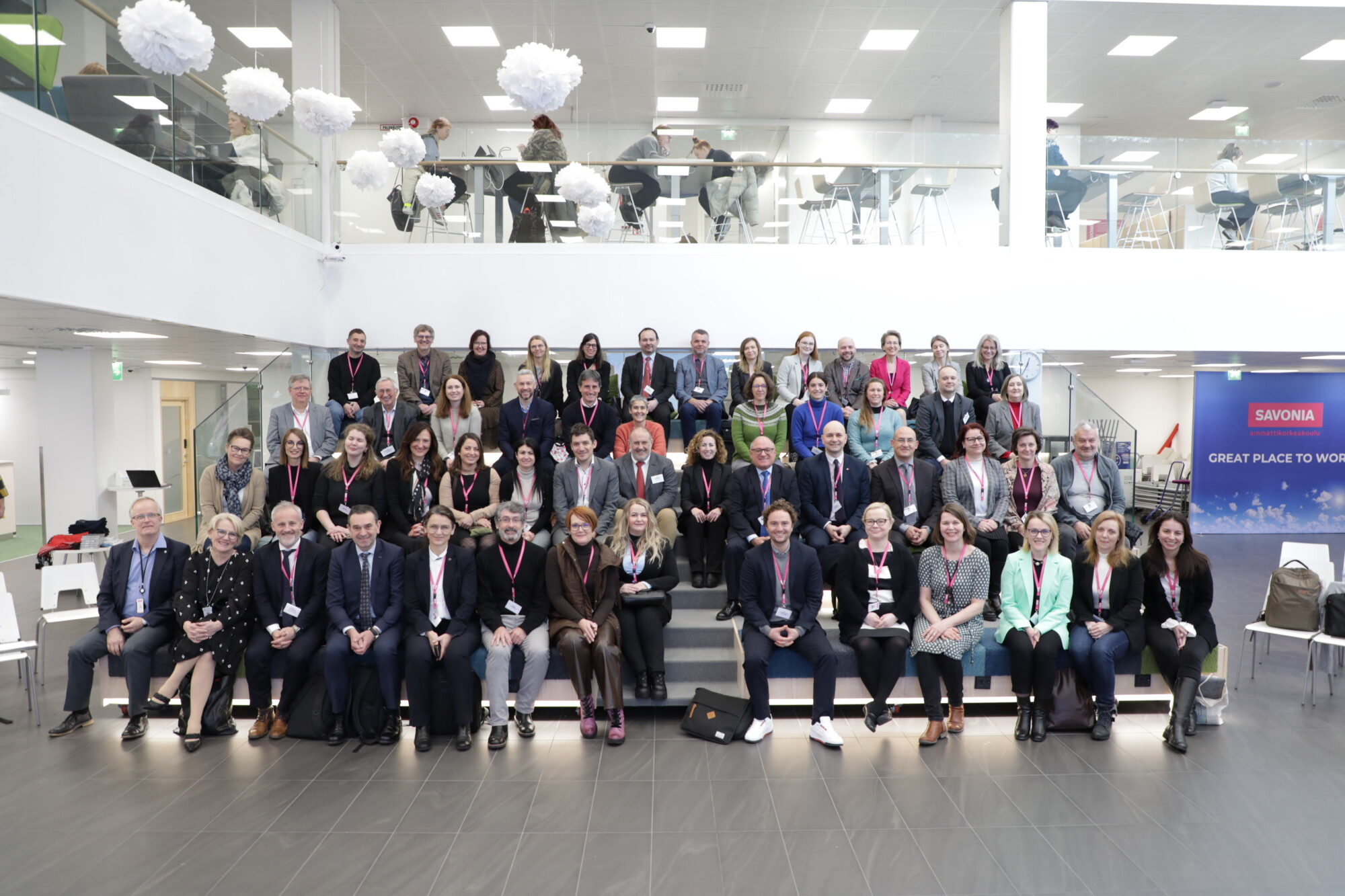 Savonia developing higher education for the future – European university alliance gathered in Kuopio

#SavoniaUAS
Savonia is involved in building a European higher education institution, the Center of Excellence on Dual Education, which produces expertise for the future needs of working life and solves global challenges in cooperation with students and working life.
The EU4DUAL alliance includes nine European multi-disciplinary universities or universities of applied sciences. There are also companies from each participating country that want to promote innovative learning and the availability of future talent. Savonia's partners in the alliance include Ponsse Oyj and Genelec Oy.
The kick-off event of the alliance will be held this week at the Microkatu Campus of Savonia University of Applied Sciences in Kuopio. The keynote speaker of the event, futurist and inventor Perttu Pölönen, will present on Tuesday 21.2. at 14.00.
The European Dual Studies University (EU4DUAL) alliance has received funding from the European Universities Initiative. Savonia's share of the funding is approximately two million euros.
The media is welcome to follow the kick-off week.
More information:
Pia Viklund
Project Manager, EU4DUAL
Tel. +358 44 785 6132
Email: pia.viklund@savonia.fi