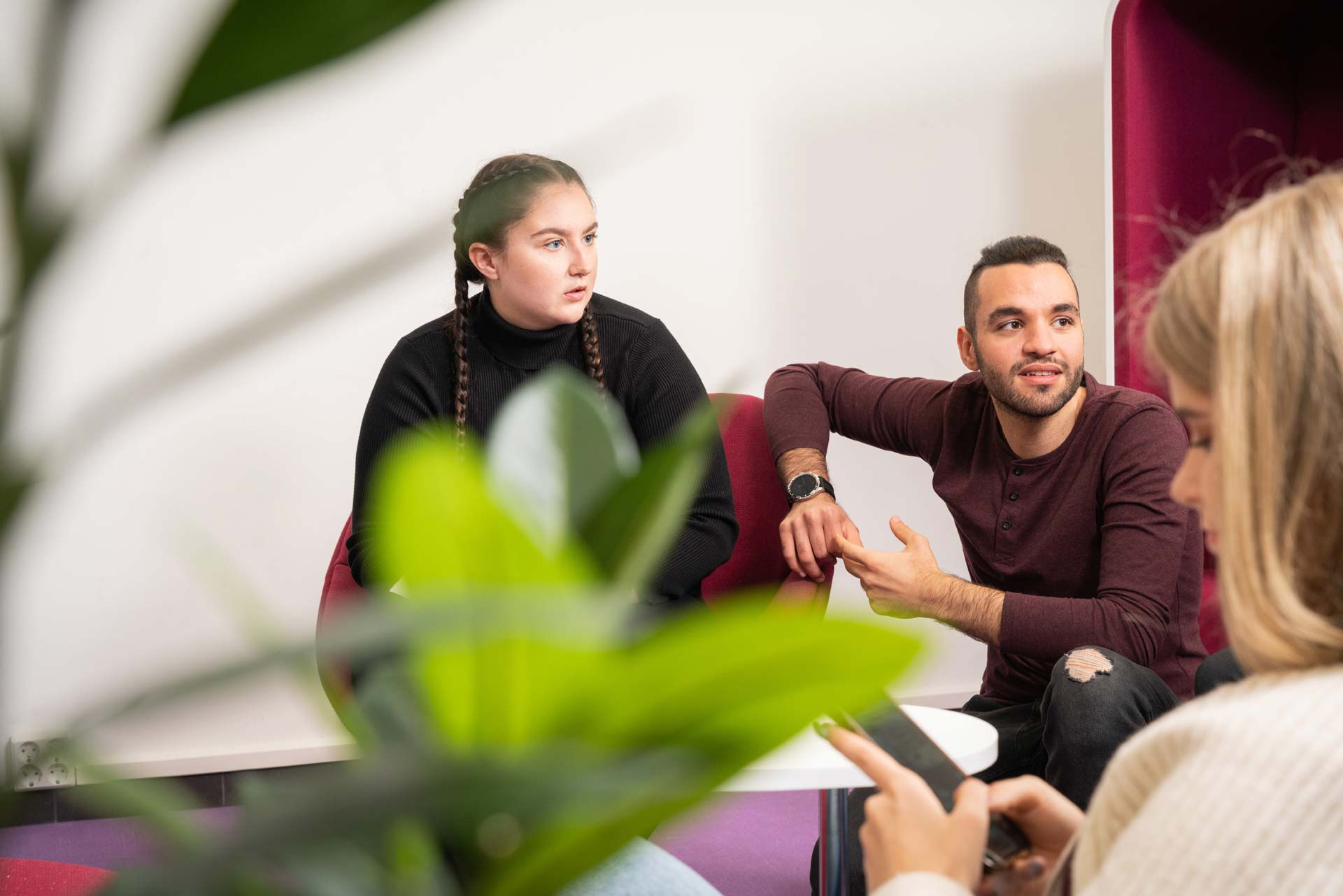 Savonia article: Do Welfare Apps Motivate People to Live Healthier and Stay Active?
#SavoniaUAS
We are a team of five future Welfare Coordinators and our interest is to dive into the digitalized welfare field and find out what works and in what areas improvement and innovation can be done. This article is written as a part of our Health and Welfare Coordinator Master's Degree studies at Savonia University of Applied Sciences.
Can welfare apps be an effective tool for health and welfare coordinators in terms of involving, influencing and empowering people to become and stay more active? We chose to have a closer look at one popular welfare app: HeiaHeia. We invite you to come and follow our journey with the HeiaHeia app!
What is HeiaHeia?
HeiaHeia is a GDPR-compliant, multilingual workplace wellbeing program that is especially suitable for remote and hybrid work and can be used in a mobile application, browser or on your own smart device. One of the app's motivational factors is based on peer support: the example of like-minded friends and colleagues inspires, encourages, and supports to maintain an active everyday life.
HeiaHeia seems to be the go to option in today's occupational wellbeing field. Is it? Let's find out!
Three out of the five of us tested the app's exercises and two of us did some background research and reviewed the overall layout and user experience. The trial period lasted for a week and the aim of the trial was to examine how the app works and to see what kind of exercise and wellness content it offers to its users.
We completed the trial using the free and limited version of the app (Heia Free), since we had no company subscription available for the chargeable version (Heia Pro). Next, let's have a look at the pros of this free version.
The app emphasizes the importance of little things in everyday life. According to recent research, being physically active for just a few minutes at a time is good for health, especially for people who have a sedentary lifestyle. A little movement already stimulates blood circulation and stretches muscles and joints.
Daily wellness challenges are a nice addition in the app. The app challenges you to drink at least a liter of water a day for four weeks. The program gives a different health tip every day to help you increase your water intake, for example by putting fruit slices in the water.
The user of the app will be able to track his or her own activity easily on a weekly basis. The user is able to monitor own performance in the areas of endurance, strength and mobility and compare them with national physical activity recommendations.
Simple exercises for beginners and informative but short videos help with finding the correct techniques.
The user can compete against him or herself, which can be motivating if you are a competitive person.
Development targets – What could have worked out better?
To get the most out of the app, it's recommended to connect a smartwatch to it. The accessibility of the app's advanced features can be limited not only to the chargeable HeiaPro but also to users who happen to have the right kind of smartwatch.
The free version doesn't have any significant benefits compared to smartwatches' own apps. Maybe HeiaHeia could provide a one-month free trial of the chargeable version (HeiaPro) for new users?
How do we review the app as healthcare professionals?
In our opinion, the app offers a great starting point to those who haven't exercised much before but are motivated to start moving. The app starts with basic level movements and simple exercises. For a more active person, the free version of the app can get boring. Even though the content is mostly suitable for beginners, the cardio program is an exception. It is not great for beginners, even if it says that the user can "start from zero".
In the cardio program the user is advised to run 15 minutes three times a week in the first week. From our experience, it would be much better for a beginner to start with walking and only take a few minutes jogging parts in between walking periods.
This way the participant is more likely to avoid running-related musculoskeletal problems that could occur in the beginning if starting too quickly.
HeiaHeia and other similar apps are designed to get people involved with exercise and health. In our experience, this seems to work for those who are already active to some extent. We are wondering if these kinds of apps give enough support and motivation to those people who live a sedentary lifestyle and are not so interested in exercise and health?
One feature that in our opinion could engage those kinds of people to move with the app would be workouts that are instructed from the beginning to the end and the user can just follow along.
Apps are the new normal and almost all information can be put into a form of an app, also in the health and welfare field. However, for welfare and health apps to be more effective and involving they should be tailored to certain target groups more specifically. One app is not suitable for everybody.
Thank you for joining us and reading our blog. To finish up, we have one more question to you:
What would be the most important motivating factor for you in a welfare app? What would help you get up and be active?
You find more information on HeiaHeia here.
Authors:
Minna Hirvi, Inna Kääriäinen, Titta-Liisi Rapila, Riia Säynevirta and Ina Vihiniemi, Students of Welfare and Health Coordinator Master's Degree Programme at Savonia UAS
Sanna Savela, Senior Lecturer in Languages, Savonia UAS