Iisalmi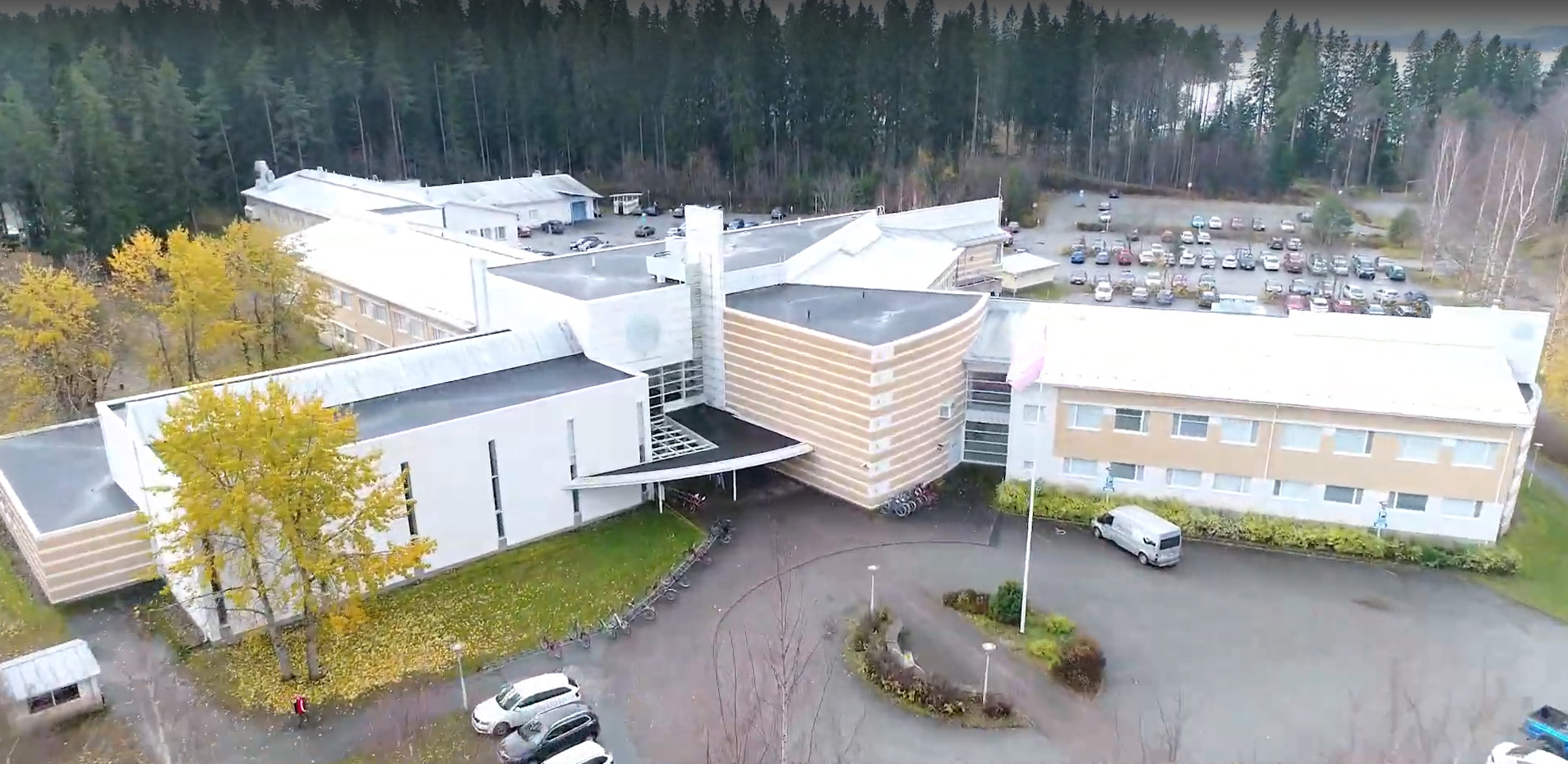 Iisalmi campus
#savoniaAMK
Map and addresses
Postal address: P.O.Box 72, 74101 IISALMI
Visting address; Haukisaarentie 2, IISALMI
tel. +358 44 785 7005
fax +358 17 255 6644
Exam room
You can find the Iisalmi campus Exam-room on the first floor. You can find the first sign guiding you to the Exam room at the main entrance door.
Turn right at the main lobby and you soon see the glass door with the next sign. You can find the Exam room from this corridor.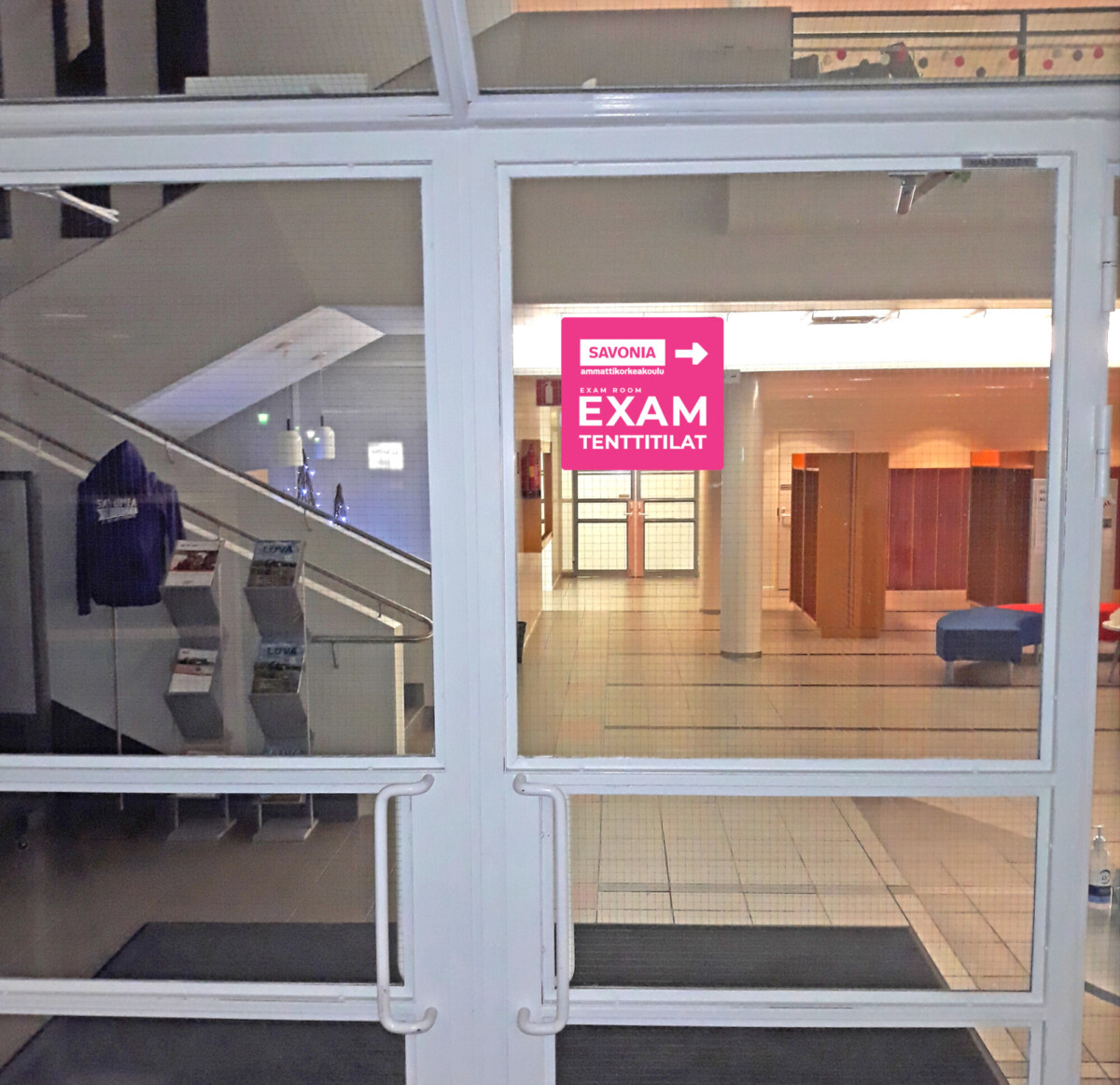 Parking at Iisalmi campus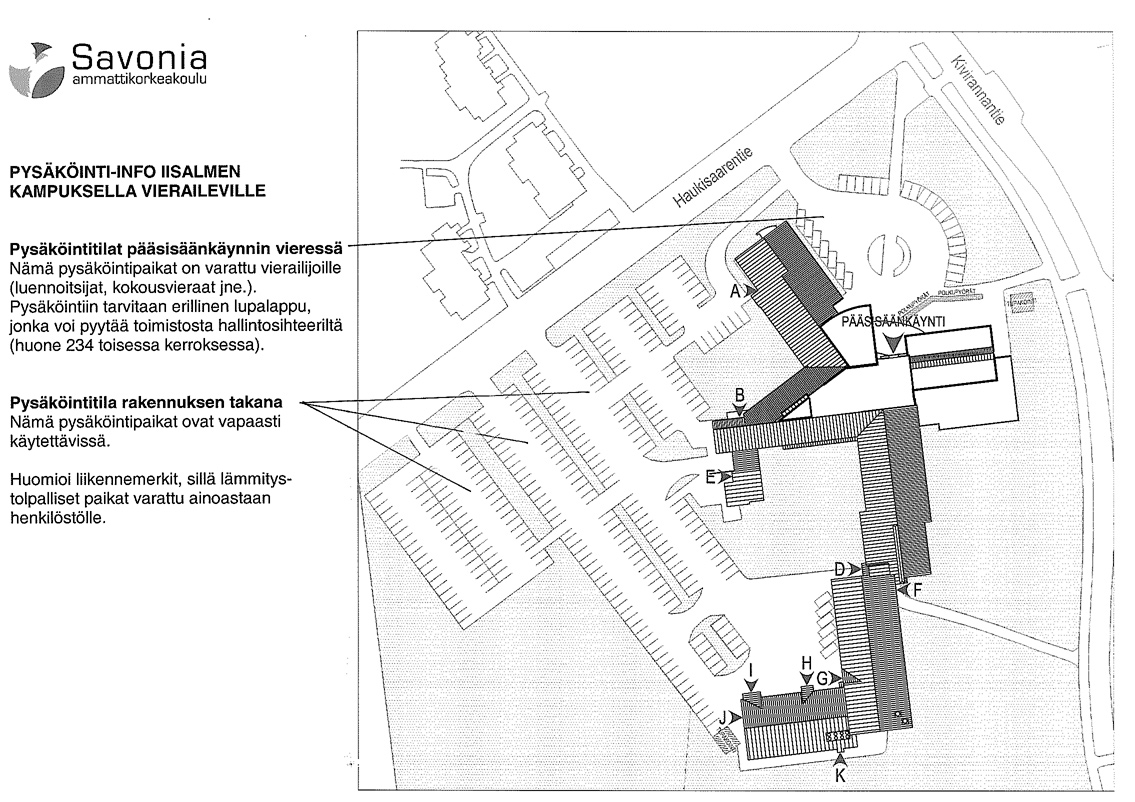 Dining at Iisalmi campus
You can enjoy a cup of coffee or have lunch at the campus restaurant provided by Fazer Food & Co.