Fourth-graders ar Savonia's Technology Center: "It's amazing that a robot can be coded to play cross zero"

#SavoniaUAS
The 4th grade of Kuopio Christian School got to enjoy a slightly different school day when 23 students and two teachers arrived at Savonia's Microkatu campus to see what Savonia has to offer in the field of technology.
The guests got to see the 3D printing facilities, the IoT robotics laboratory and the XR Center.
– I think it's pretty amazing that a robot can be coded to play cross zero against a human, Naana Ampen comments.
– None of us won it, the best was a draw, says Santeri Ikonen.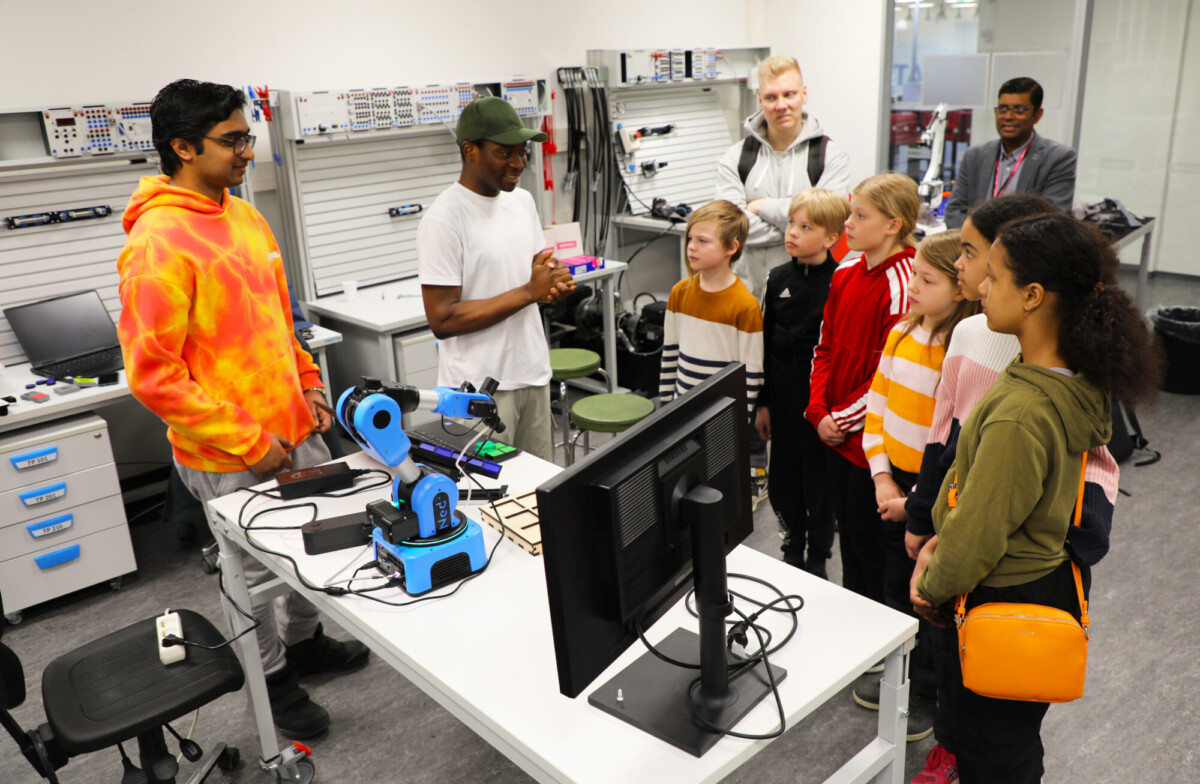 Technical fields seem to be of interest to many elementary school students.
– I could become an architect one day, it seems like an interesting career, says Lily Adomako.
– Likewise, an architect or an archaeologist, says Eveliina Matilainen.
Savonia's lecturer, Rajeev Kanth's own daughter is also a student at Kuopio's Christian school, and the idea of a visit was born at the school's parent-teacher-meeting.
– Savonia cares about the primary schools in the area and we hope to have good relationships with them. Of course, at the same time, I want to help young people to think that technology could be an interesting career option, says Kanth, who has a thesis in the field of technology.