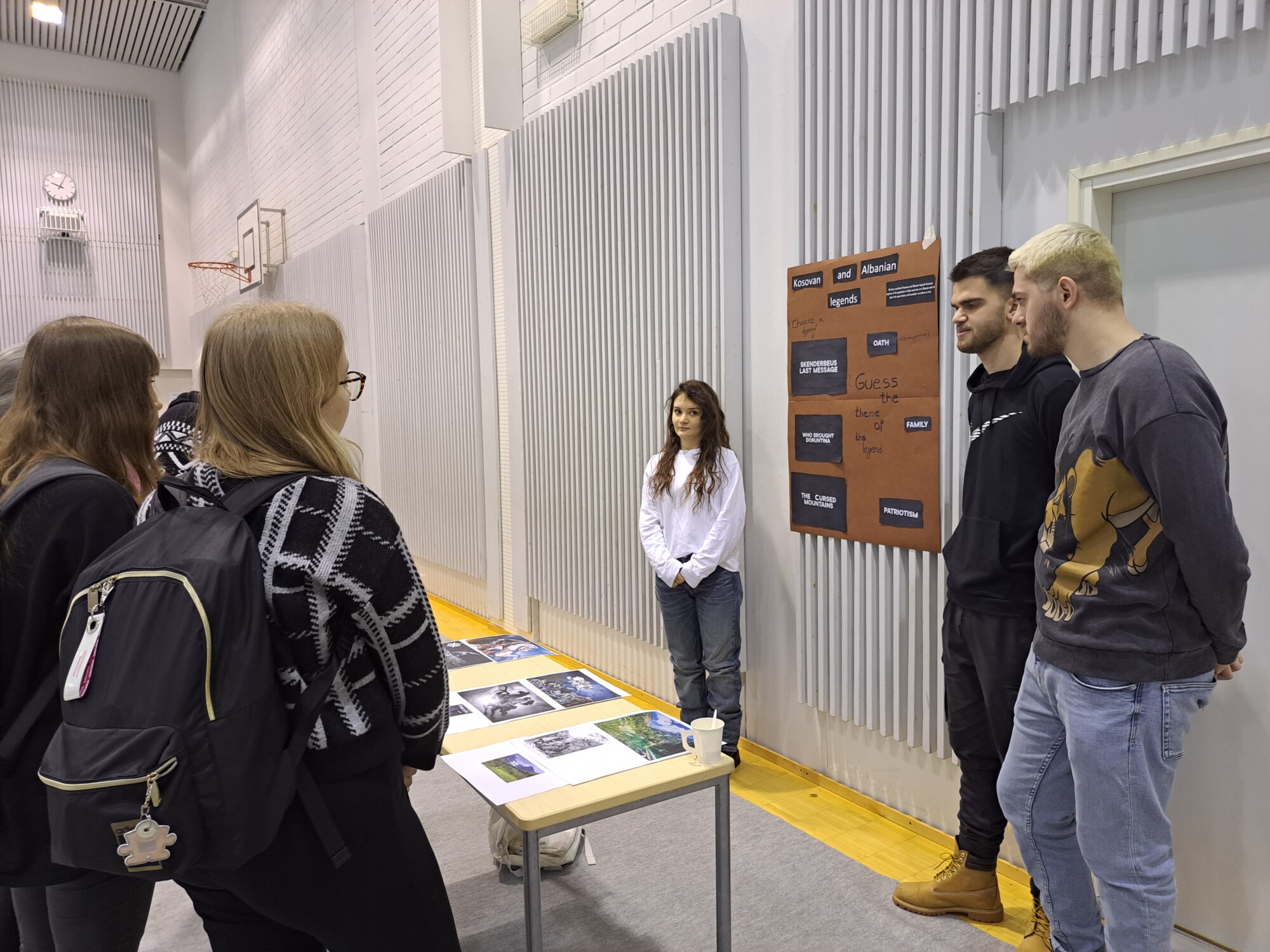 Global Market Broadens the Horizons of Iisalmi Students with International Co-operation

#SavoniaUAS
The Global Market event at Savonia University of Applied Sciences Iisalmi campus gathered the international exchange students and also their Finnish student colleagues to enjoy a morning of learning new things about the cultures they come from.
The students at Global Market studies were given a task to come up with a subject for a presentation at the event. The presentations covered for example the differences in food cultures between countries, stereotypes, folklore and customs like the Finnish sauna culture.
With her team, Adea Vranovci from Kosovo has created a diverse presentation about the differences in the food cultures of different countries.
– We wanted to make a Kosovan savory treat burek but it's hard to cook traditional food abroad, because the ingredients are a bit different here than back home. We made the burek four times and finally got the last batch just right to serve it for people here, Vranovci explains.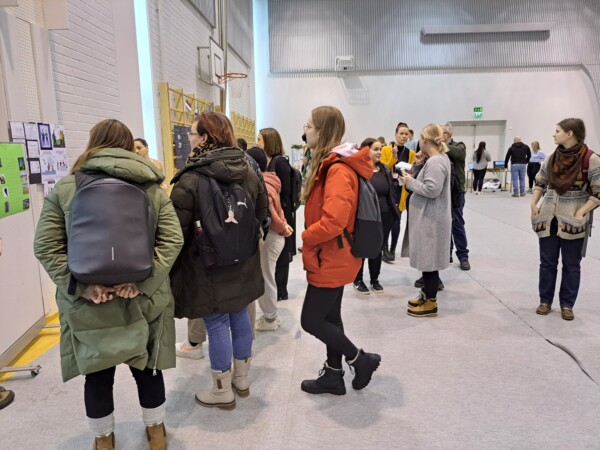 Three students from Kosovo put together an interesting display about the legends and myths of Kosovo and Albania. They are all studying to be veterinarians and are graduating soon.
– It has been really exciting to get to meet new people and experience a new country, Rron Uka says.
The Finnish students also enjoy the opportunity to refresh their English speaking skills by spending time with the international crowd.
– We had an international party last night where we had a dinner party and some entertainment for anyone who wanted to join. That was fun, explains Finnish agrology student Rita Laitinen.
A trip to a reindeer farm
Savonia is currently hosting 25 exchange students from Kosovo, Albania, the Netherlands and Austria. Iisalmi campus has never seen such a rush of exchange students from all over Europe.
Their lecturer Agnieszka Laherto is very happy with the Dual AFS and Erasmus+ programme that brought the students to the city of Iisalmi.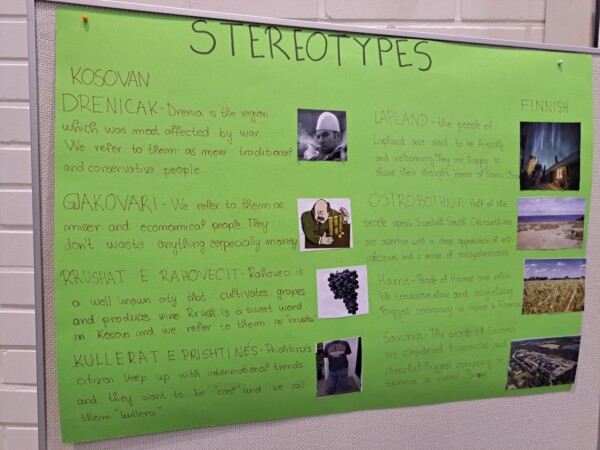 – It is a joy to observe how multicultural background of our students enriches our experience here in Iisalmi. Every day we learn something new from each other. By keeping our minds open to people and cultures that differ in some way from us, we grow as humans. Every day we develop our skills working in multicultural groups, acknowledging our different perspectives, and bringing forward similarities as a platform for our togetherness, Laherto explains.
Savonia UAS has organized several trips and activities for the international students.
They have visited local farms and companies, like Ponsse and Vehviläinen. Soon they will embark on a trip to Kainuu to visit a natural welfare center of Tyynelä, sports activities center in Vuokatti as well as a very much awaited trip to a reindeer farm.
– We of course facilitate all of this but the students really are the ones who give life to this co-operation. The Finnish students have gone to so much trouble to make sure the exchange students enjoy their stay and the exchange students are really wholeheartedly taking part in everything. This event for example really elevates the whole atmosphere of the Iisalmi campus, says Savonia study counsellor Anna Hatunen.