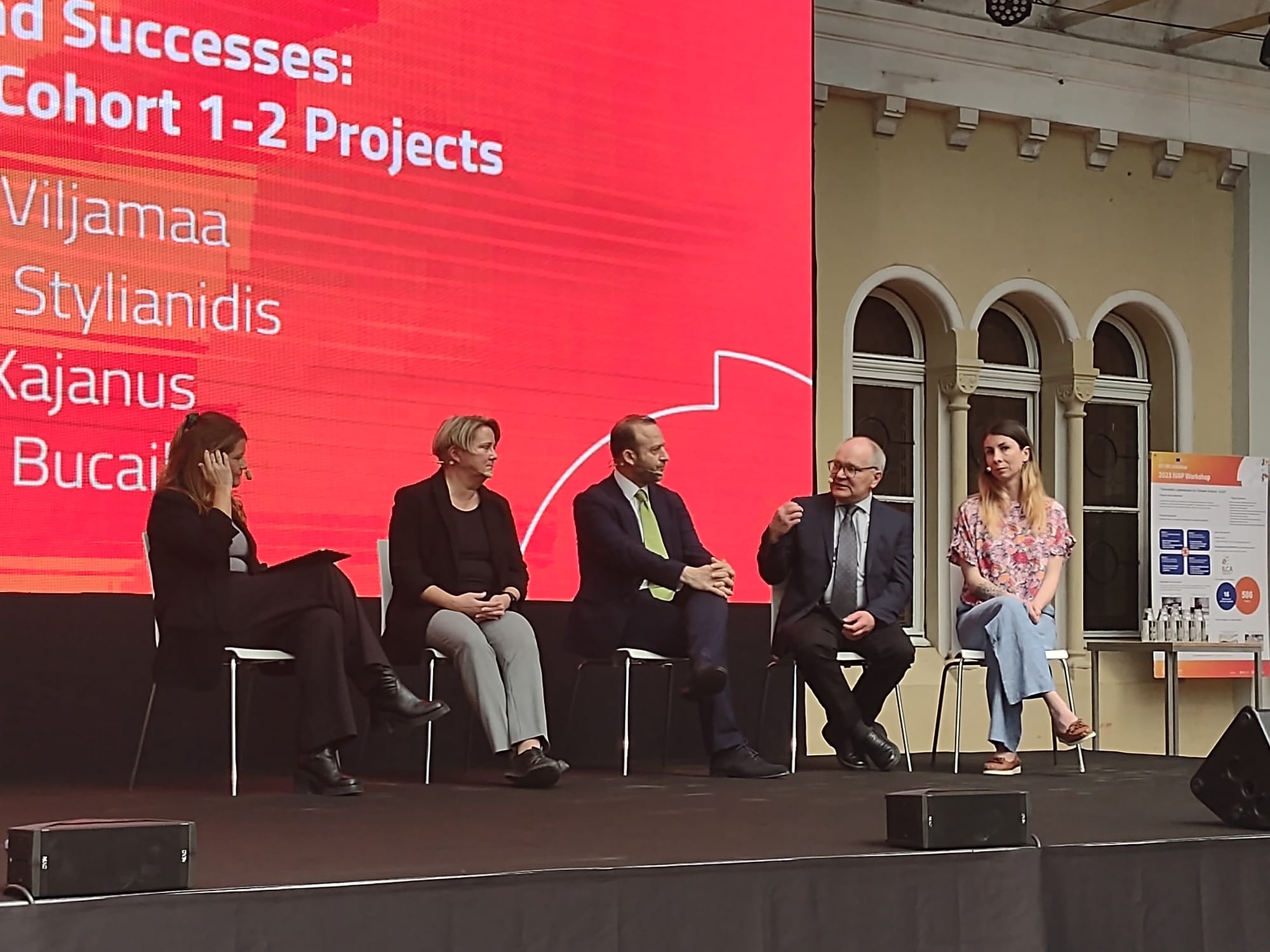 Good practices of the ILCA project presented at the IVAP workshop in Prague

#SavoniaUAS
The EIT's HEI Initiative 2023 Innovation Vision Action Plan (IVAP) Workshop was held on 31 May and 1 June 2023 in Prague. It brought together project members from Cohorts 1, 2 and 3, members of the Initiative's Project Management Team from 8 Knowledge and Innovation Communities (KICs) and other key stakeholders.
The objective of the third IVAP Workshop was twofold: to orient and welcome the new cohort of the Initiative while also bringing together all cohorts and projects of the Initiative to collaborate and strengthen their Innovation Vision Action Plans. Prof. Carmen Nastase, Dean of the Faculty of Economics, Administration and Business, Stefan cel Mare University of Suceava Romania, deputy director Vidmantas Bendokas from Lithuanian Research Center for Agriculture and Forestry and project coordinator Miika Kajanus from Savonia University of Applied Sciences Finland represented ILCA project in the event. Altogether 240 participants from 37 countries took part in the event.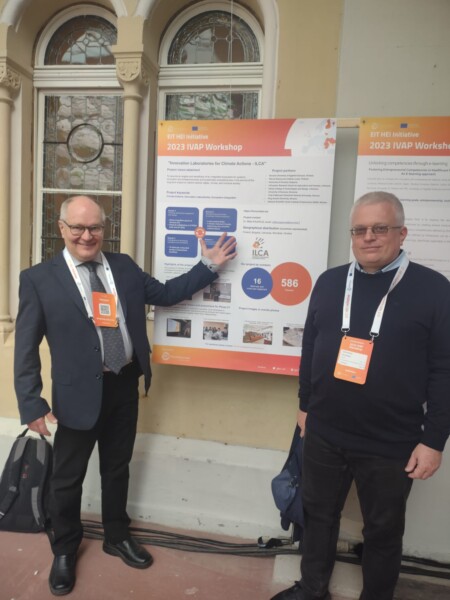 ILCA-project was invited to workshop panel 1 to tell both successes and abilities to mitigate and navigate struggles. Based on the structure of the Initiative consortium composition is essential to the success of the project. ILCA-project has successfully expanded consortium with three strong Ukrainian partners Yuriy Fedkovych Chernivtsi National University, King Danylo University and National Scientific Center Institute of Agriculture NAAS, as a result of the Ukrainian Aid from the HEI Initiative.
Strong trust among Ukrainian and all ILCA partners including Vilnius College of Technology and Design, Lithuania University of Forestry, Bulgaria and Natural Resources Institute Finland enabled extensive work in all work packages and over achievement of all objectives during the phase 1. Successful work has continued during the present year, especially to mention the climate innovation laboratories preparing the climate roadmap in Ukraine, even during the wartime. During the times, when climate change and biodiversity loss haven't disappeared anyway and new pandemic can be behind the corner, maybe our Ukrainian partners give useful lessons learned for all education, research and innovation actors to adapt for the polycrisis future?
Other good practices of ILCA-project raised in the panel were engaging academic and non-academic staff by green transition group, using regional climate roadmaps as a tool to integrate the knowledge triangle actors and anchor to regional strategy and institutionalization efforts by involvement of top-level management of partners.
The event presented big number of interesting HEI Initiative projects with illustrative posters and provided an opportunity to discuss with project representatives for lessons learnt and future collaboration. It is sure that we as the ILCA-project are part of an excellent knowledge and innovation community!
See also the ILCA website: https://ilca-project.eu/