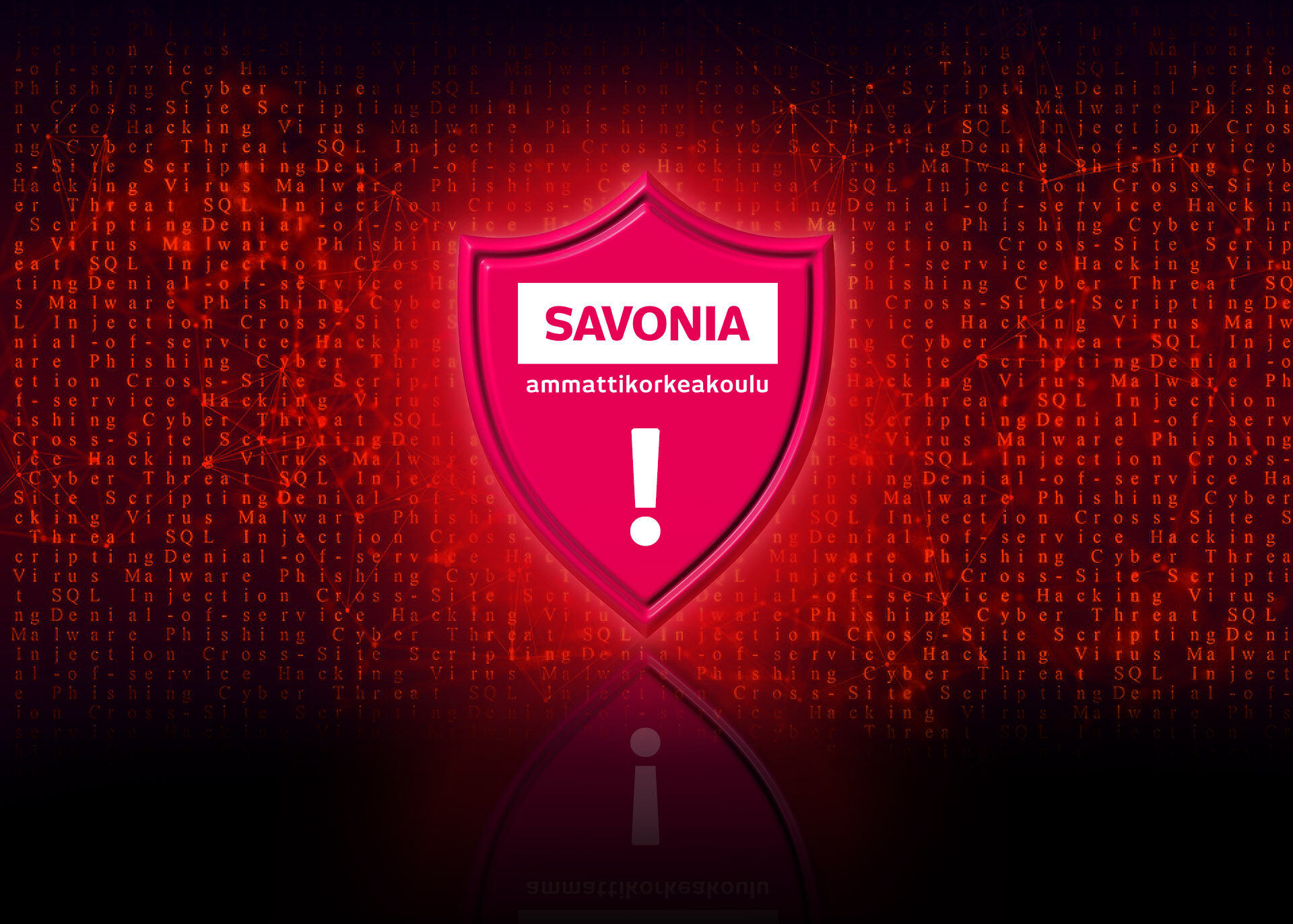 Security Breach Update 18.2.
On 16.2. the Eastern Finland Police Department informed that they are continuing the investigation into the suspected aggravated security breach, aggravated intrusion of the information system and aggravated data corruption against Savonia University of Applied Sciences. The police say that the investigation and its contents can only be reported to a limited extent at this stage. According to current information, the amount of data subject to hacking is small and has not been targeted at sensitive data.
Information published in the anonymous network on 9.2. is still being examined. To date, we know that the blackmailer has managed to obtain a limited number of files that also contained personal information. The information includes names and personal identity codes. The people who are affected by this are contacted personally by Savonia UAS. We will continue contacting people as long as new cases emerge.
We have opened a service email address for inquiries regarding the security breach. The address is hallintopalvelut@savonia.fi.