Orientation and tutors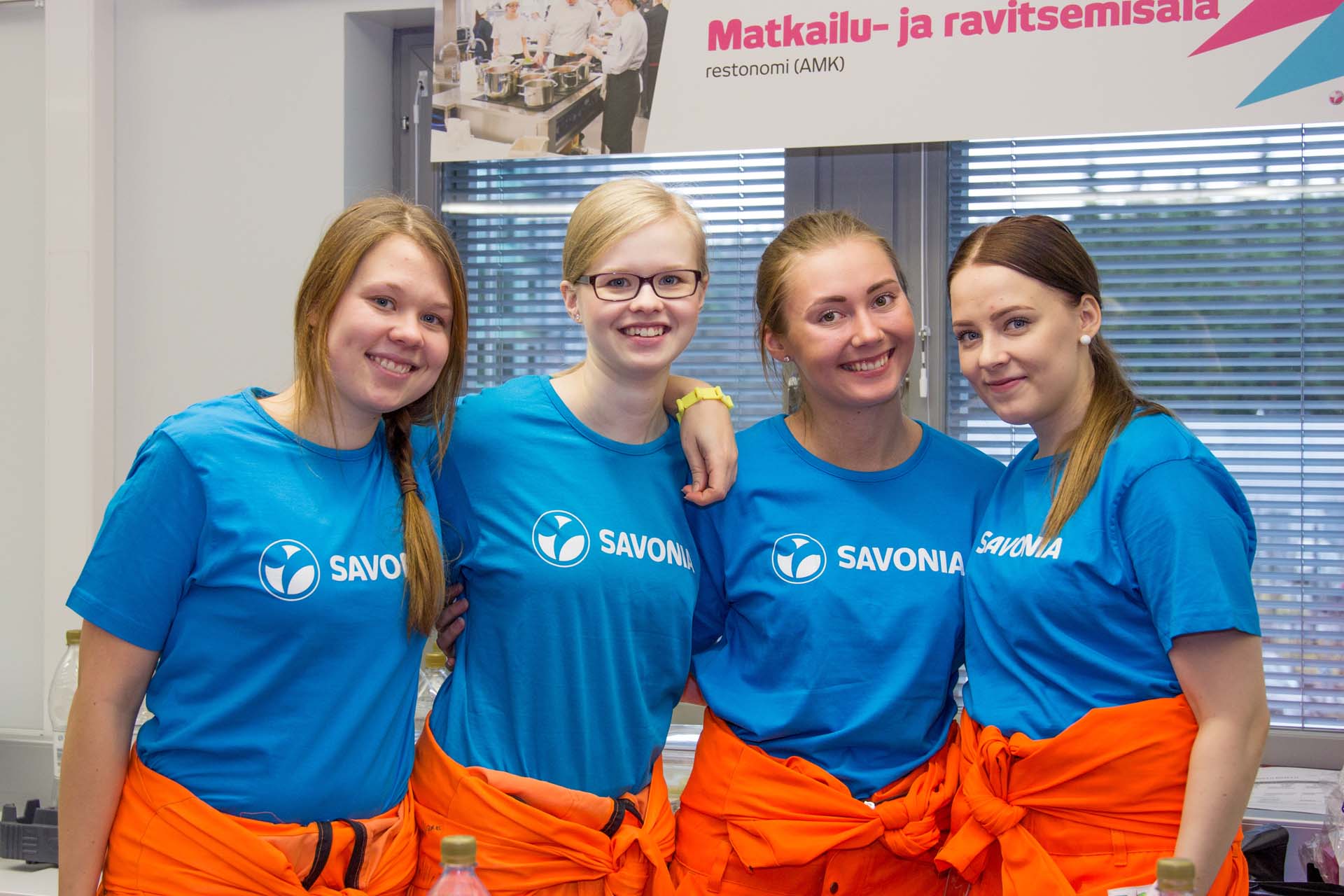 Orientation
The studies will start with an orientation programme. In the orientation you will get to know Savonia, your studies, practicalities, and of course the other students in your group. The orientation programme has been especially planned to help you cope with the flow of new information in the beginning of your studies. It is vital that you participate in the orientation day, starting at 9:00 a.m.!
Orientation Day 2021 for International Students
The orientation day for the new degree students of Nursing, International Business, Mechanical Engineering and Information Technology programmes will be on 2 September 2021 at 9:00 a.m.
9:00 a.m. – 1:30 p.m. a specific programme for each degree programme
At 9:00 a.m.
Nursing students meet in Room Mic-B5018
Business students meet in Room Mic-H222
IoT/Information Technology students meet in Room Mic-J330
Mechanical Engineering students meet in Room Mic-K330
Location: Novapolis campus, Kuopio. Street address: Microkatu 1, Kuopio.
There will be student tutors in the entrance hall to guide you and help you to find the correct room in time, to meet your classmates an your teacher tutor.
From 1:30 p.m. onwards joint pogramme for all degree students
During the Orientation Day we will take a special care of your safety and follow COVID-19 safety precautions while being on campus.
The orientation day ends by 4:00 p.m.
Starting your studies online: The Zoom links to those who cannot enter Kuopio, Finland in time and start their studies on campus, will be published/sent later in August.
The studies continue on Friday 3 September 2021 as scheduled on the students' weekly timetable available on the Wilma system.
Nursing students can access the programme for their orientation day by clicking here. The detailed programmes for other groups will be published in August.
For incoming exchange students of all study fields online on Mon 30 Aug. Link to the orientation will be provided in August.
Teacher tutors
Each degree programme has teacher tutors. Teacher tutors will provide assistance in academic and study related issues especially for degree students from the start of the studies – you will meet them during your Orientation Day.
The teacher tutors for the 1st year students are:
Nursing: Ms. Katri Huuskola and Mr. Ernest Aluoch
Business: Mr. Özerk Göker
IoT: Mr. Tuukka Heiskanen
Mechanical Engineering: Ms. Armi Huopainen
The teacher tutors are available after 16 August 2021. Email: name.lastname@savonia.fi
International Coordinators
Each study field has an International Coordinator who mainly helps international exchange students in their study related issues such as Learning Agreements.
Student tutors
Savonia Student Union Savotta trains student tutors who will be helping you especially at the beginning of your stay. Your tutor will be contacting you before your arrival and greet you when you arrive to campus. Student tutors are valuable sources of information in questions related to student life at Savonia. You can find the coordinating student tutor of your field of study from the list below.
Engineering and Technology: Vittorio Frignati (vittorio.frignati@edu.savonia.fi) / Roman Belai (roman.belai@edu.savonia.fi)
International Business: Haneen Noman (haneen.noman@edu.savonia.fi)
Tourism: Sami Heikkinen (sami.heikkinen2@edu.savonia.fi)
Nursing: Nea Virtanen (nea.virtanen@edu.savonia.fi)
Dance: Reetta Puttonen (reetta.puttonen@edu.savonia.fi) / Julia Kelloniemi (julia.kelloniemi@edu.savonia.fi)
Music: Anna Adamopoulou (anna.adamopoulou@edu.savonia.fi)