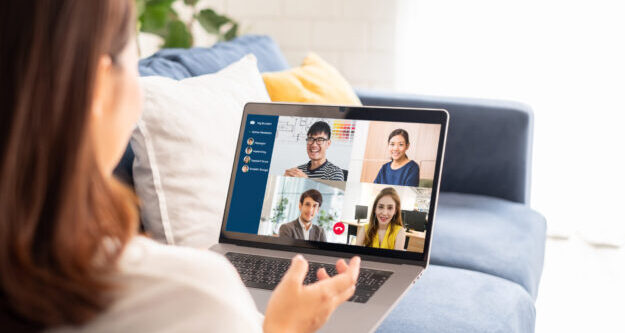 Savonia Article: Impact of Telehealth on healthcare resource utilization during the COVID-19 pandemic in Finland

#SavoniaUAS

The COVID-19 pandemic has had far-reaching effects on global health, resulting in a crisis with unparalleled economic, social, and public health implications. To counter the spread of the virus, many countries have implemented various measures, including Finland, which has taken steps such as enforcing social distancing, travel restrictions, and limits on public gatherings. Additionally, the Finnish government has embraced Telehealth technologies as a means of providing healthcare services while minimizing the spread of the virus. The need to reduce transmission has resulted in increased adoption of Telehealth technologies during the COVID-19 pandemic, with video conferencing, telephone consultations, remote patient monitoring services, and web-based services being examples of such technologies. Telehealth has enabled healthcare services to continue to be provided while reducing the risk of transmission. In Finland, Telehealth was widely utilized during the pandemic, with the number of Telehealth appointments rising from 3,000 in March 2020 to over 300,000 in December 2020.
In Finland, Telehealth technologies have been utilized to provide a diverse range of healthcare services, including primary care, specialist care, mental health services, and home care. These technologies are utilized by both public healthcare systems and private providers, and since the outbreak of COVID-19, the number of Telehealth appointments has significantly increased. This increase has been facilitated by the government's decision to eliminate the co-payment requirement for Telehealth services during the pandemic.
The utilization of Telehealth has made healthcare delivery safer than the traditional face-to-face approach, as it eliminates physical contact and consequently reduces the spread of the corona virus. This has been particularly beneficial for vulnerable populations, such as the elderly, children, healthcare workers, and those with pre-existing medical conditions. By reducing physical contact, patients can receive necessary healthcare services while minimizing their risk of exposure to the virus.
Telehealth has significantly enhanced the efficiency of healthcare access by enabling healthcare providers to treat a large number of patients within a short period. This not only reduces wait times but also enhances patient satisfaction. Moreover, the asynchronous "store and forward" communication method allows patients to send their medical information or queries to their physicians at any time, which physicians can then review and provide a diagnosis and instructions for the patient to follow. This feature enables patients to access healthcare services 24/7.
During the COVID-19 pandemic, Telehealth was increasingly used to ensure that individuals had access to medical care while avoiding hospitals. This shift in healthcare delivery has had a profound impact on healthcare resource utilization in Finland. In particular, Telehealth has the potential to provide better access to medical care for individuals living in remote or rural areas. According to the World Bank, 14.4% of Finland's population resides in rural areas, where medical facilities and staff may be scarce or non-existent. Telehealth technologies such as video conferencing, telephone consultations, and web-based services were adopted , allowing healthcare providers to offer remote patient care and reduce physical visits.
The adoption of Telehealth in Finland led to several positive outcomes. Patients were able to receive care from the comfort of their homes, eliminating the costs and risks associated with traveling to hospitals. Telehealth also reduced waiting times for both patients and healthcare providers, leading to increased patient satisfaction and retention. Moreover, healthcare services could be provided at any time, providing timely and efficient care to patients.
Overall, Telehealth has revolutionized healthcare by providing a convenient alternative to in-person appointments. This technology has the potential to enhance healthcare access, patient safety, and care continuity, particularly for those living in remote or rural areas. This thesis aimed to investigate the impact of Telehealth on healthcare resource utilization in Finland, and its findings may inform future healthcare policies and practices.
Patient safety is a paramount concern for doctors and patients during treatment. Telehealth has helped prevent patients from being exposed to COVID-19 virus by using Telehealth instead of face-to-face treatment for care unrelated to COVID-19. This gives the patients a chance to receive care from the comfort of their homes, avoiding exposure to the virus during in-person appointments or when traveling to the care facilities. Additionally, Telehealth has utilized video conferencing capabilities to evaluate and diagnose COVID-19 symptoms, preventing potential Covid patients from mixing with non-infected ones in the wait rooms.
Compared to in-person based care, Telehealth saves costs by a large margin. From traveling to other miscellaneous costs, patients have been found to save between $19 to $100 per visit. Online consultations reduced the need for traveling and therefore saved money and time. Remote monitoring of patients saves patients from emergency department visits, which make up a large percentage of these costs.
Automation of manual processes is an essential aspect of Telehealth in hospitals. This usually aims at replacing routine tasks rather than replacing staff. Automation helps staff efficiently focus on all aspects of their work while saving healthcare facilities staff costs around £12.5 billion annually. Specialty care can also be delivered through Telehealth by employing specialists on a contract basis, saving hospitals huge costs of employing specialists on a full-time contract.
The adoption of Telehealth ensures that patients get tools that they can use to record their vital signs and post them for their doctors to see, allowing doctors to evacuate the results and advise the patient on the following action. This helps in mitigating health deterioration, thus saving patients from hospital readmission.
Overall, Telehealth has proven to be a cost-effective approach to healthcare delivery, especially during the COVID-19 pandemic. While there are costs associated with implementing Telehealth, these costs are less compared to inpatient care.
The study has made some recommendations that the government and health authorities can adopt to ensure that telehealth services are efficient, convenient, and accessible to everyone, regardless of socioeconomic status, location, gender, age, or race. These recommendations are crucial for improving patient care, reducing overall healthcare expenses, and promoting a more sustainable healthcare system.
Firstly, funding research to enhance the quality and cost-effectiveness of Telehealth programs is imperative. Through research funding, we can determine best practices, develop novel technologies, and tackle any obstacles to adoption. Moreover, promoting the expansion of Telehealth services can enhance access to care for underserved populations, particularly those in rural or remote areas who encounter challenges accessing traditional healthcare services.
Secondly, the government should engage with telehealth software developers to ensure citizens have access to high-quality services that prioritize patient safety and protect personal medical data. Telehealth platforms should be designed to support all telemedicine services within the healthcare system, including remote consultations, virtual monitoring, and electronic prescriptions.
Thirdly, the development of protocols for remote care is crucial in advancing telehealth services. These protocols should include guidelines on the appropriate use of telehealth tools and the training of healthcare providers to use them effectively. Additionally, clear communication channels and protocols should be established to facilitate collaboration among healthcare providers, patients, and their families to ensure continuity of care.
Fourthly, involving patients in the design of telehealth tools can lead to better patient-centered care. Telehealth developers should work closely with patients to gather feedback and continuously improve the tools' design and functionality to meet their needs.
Lastly, conducting research on Telehealth services is essential to identify gaps and improve the quality of care delivered through these services. It can help evaluate the effectiveness of Telehealth interventions, identify best practices, and develop guidelines for their use. Additionally, research can help to identify barriers to adoption and ways to overcome them.
Overall, the government and health authorities should actively promote the utilization of Telehealth services by collaborating closely with developers and healthcare providers. This collaboration would ensure that patients have access to affordable, high-quality care that meets their needs.
Read more: Savi V (2023), Impact of Telehealth on healthcare resource utilization during the COVID-19 pandemic in Finland.
Authors:
Victor Savi, Student in Master's Degree Programme in Digital Health, Savonia University of Applied Sciences.
Elisa Snicker, CBC, MSc (Econ and Bus Admin), MSc (Health Sci.), Lecturer, Savonia University of Applied Sciences, Unit of Continuous Learning, Master School
Liisa Klemola, Ph.D., Lecturer, Savonia University of Applied Sciences, Unit of Continuous Learning, Master School