Mentorship opens up the mind: "I feel that I know myself much better"
#SavoniaAMK
#SavoniaUAS
Mentoring is a popular skill development method that is well suited for the goal-oriented sharing of experiences, skills and knowledge of an individual.
The most typical form of mentoring is pair mentoring. Savonia University of Applied Sciences, together with other universities in Eastern Finland, offers everyone the opportunity to become either a mentor, mentor, or be mentored, i.e. an actor.
Natali Castro Zúñiga is a business student at the University of Eastern Finland who moved to Finland from the Dominican Republic. She hopes to get a job in Finland and a work visa.
In order to find a job in a foreign country more easily, it is important, among other things, to know how to network with the right people. Thus, she asked her mentor for help with this challenge. Castro Zúñiga and her mentor had a total of 4-5 meetings.
– Being an actor was interesting. My mentor also wanted to see me face-to-face and we talked about things in a really diverse way, not only from the point of view of my career, says Castro Zúñiga.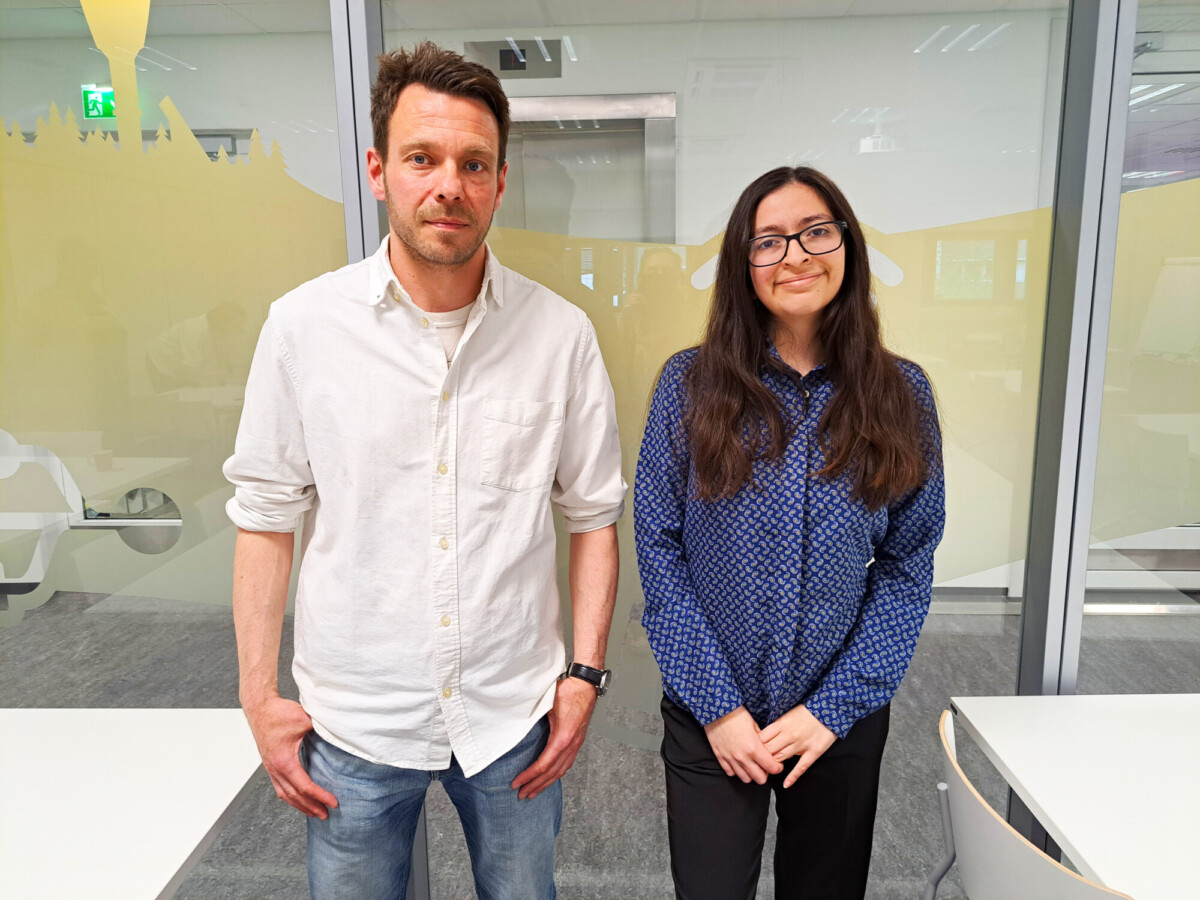 Castro Zúñiga feels that he got a lot of good ideas for self-improvement from her mentor, although raw self-reflection did not always feel easy.
– My mentor was really kind and encouraged me to take my own time to reflect and grow to my full potential as a professional. Now I feel that I know myself much better and dare to be braver. My mentor encouraged me, for example, to approach people briskly with a networking mindset, that was really valuable advice, Castro Zúñiga says.
"Belief in yourself is important"
The mentoring program starts every year in the fall. Acting as a mentor was a new experience for Niko Vilhunen, but a very interesting one. Vilhunen graduated from Savonia with a degree in industrial management and currently works as a quality manager.
– I have noticed that at work I often find myself in situations where I mentor others. I work as a supervisor, and management nowadays is generally more about mentoring. I thought I could have something to give, Vilhunen says.
Vilhunen's actor lives in Joensuu and he has moved from USA to Finland.
– For my part, I wanted to be involved in enabling the employment of qualified people, whether they were born in Finland or not.
The starting point of the meeting was set at the very beginning: the titles remain at the door and the mentor and the actor are both on the same level.
Vilhunen's mentee would initially express uncertainty about his skills, but faith in his own work eventually began to grow.
– We also talked a lot about life in general. I wanted to convey to him the idea that each of us must find our own strengths. When looking for a job, it's the person who counts, not the degree papers. You have to find your own place and not all jobs are suitable for everyone. Belief in yourself is important, says Vilhunen.