Information Technology (Internet of Things), Bachelor of Engineering
Information Technology (Internet of Things)
Bachelor of Engineering
Become an international expert on Internet of Things!
NEXT APPLICATION PERIOD:
Joint Application period on 3 – 17 January 2024
Degree programme: Information Technology (Internet of Things)
Degree title: Bachelor of Engineering
Duration: 240 ECTS, 4 years
Study mode: Full-time studies, on Campus
Study place: Microkatu campus, Kuopio, Finland
Language: English
Annual intake: 45
Direct application: 30
Joint application: 15

10 on the basis of International UAS Exam
5 on the basis of SAT test
The Bachelor of Engineering, Information Technology (Internet of Things) programme develops IT experts specialised in Internet of Things (IoT).
The programme qualifies engineers to work in the fields of IoT, Big Data and Artificial Intelligence; especially, in companies operating within the digital health and industrial internet sectors. You will also learn how to build IoT systems with good Cybersecurity, which is a crucial part of modern IoT system design. The duties of an IoT graduate may vary from software design to electrical engineering, the design of smart wireless devices, and the whole IoT system in the cloud. Besides engineering skills, a student develops their communication, social and teamwork skills.
Internet of Things graduates are prepared to work in international environments and teams, and Savonia's Bachelor of Engineering groups are Internet of Things graduates are prepared to work in international environments and teams, and Savonia's Bachelor of Engineering groups are multinational and multicultural by nature. This degree provides you with the knowledge and skills you need to get a job in Finland or abroad.
Please note that one may apply to the programme without previous experience in Information Technology or Internet of Things.
Complete this form and the student recruitment team will reply to you
Programme Highlights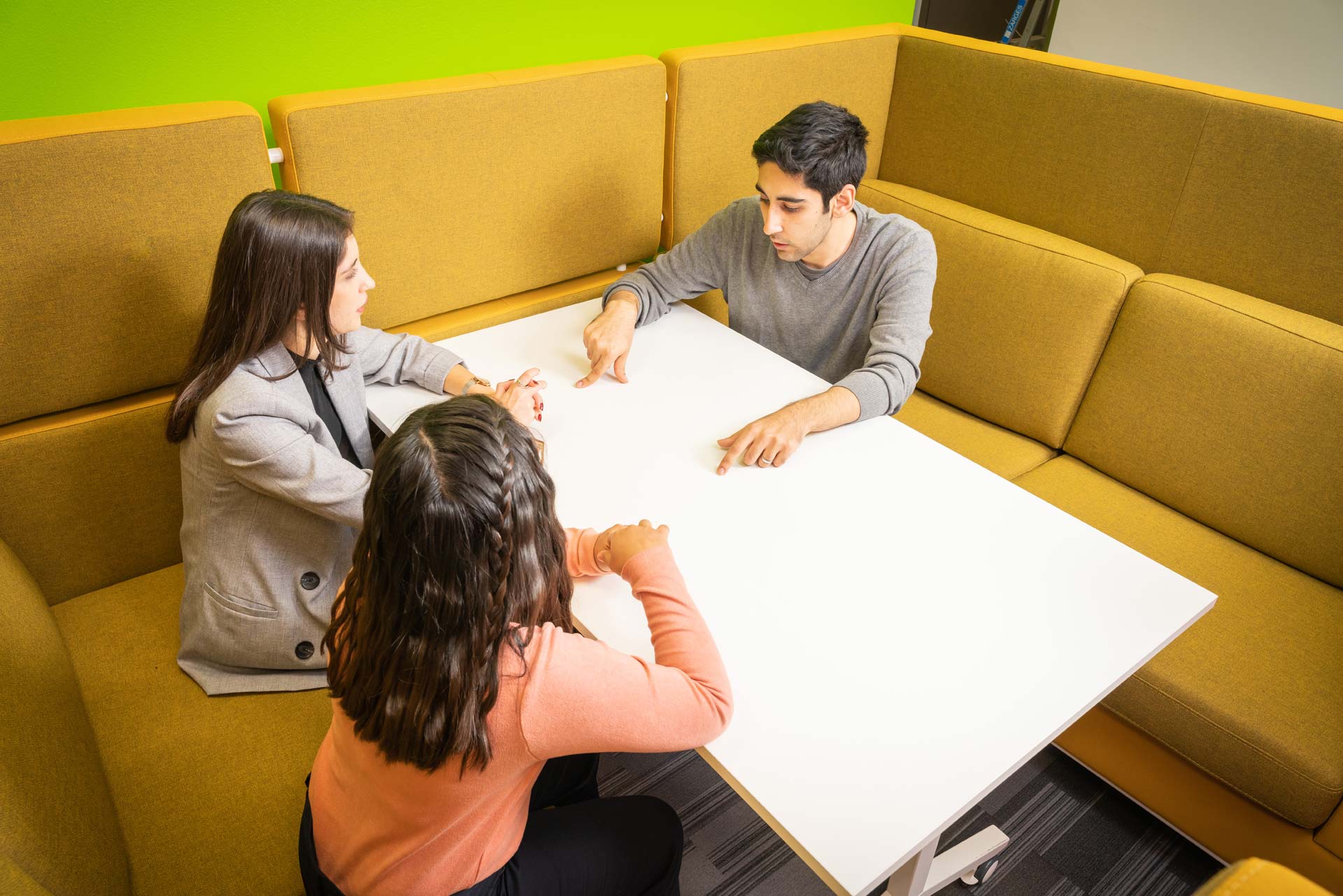 Cooperation with companies
Students get the chance to work closely with local businesses on different courses throughout their studies.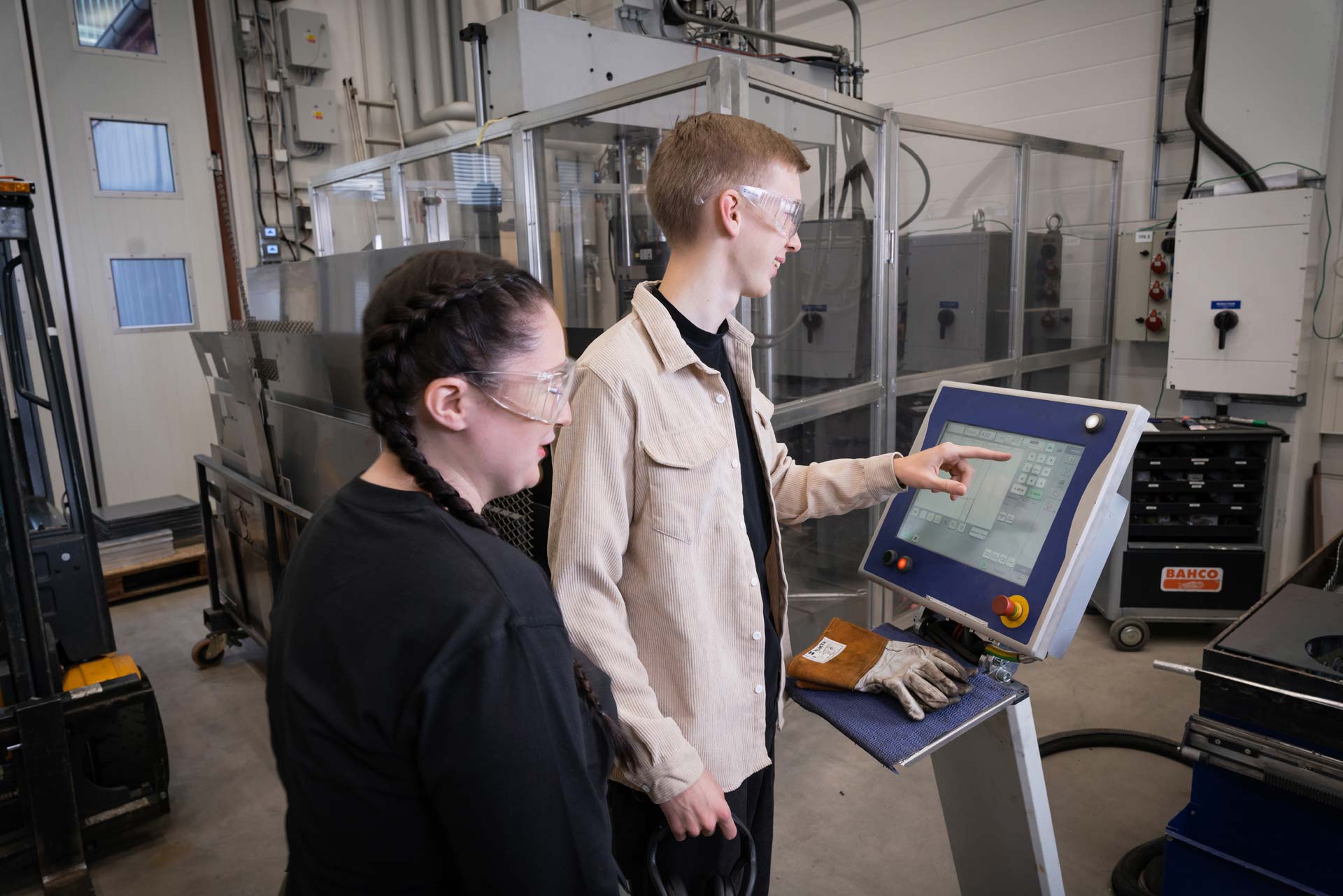 Internships
The programme includes 30 ECTS of practical training. During this time, students get to apply all of their acquired skills and knowledge in a specific firm.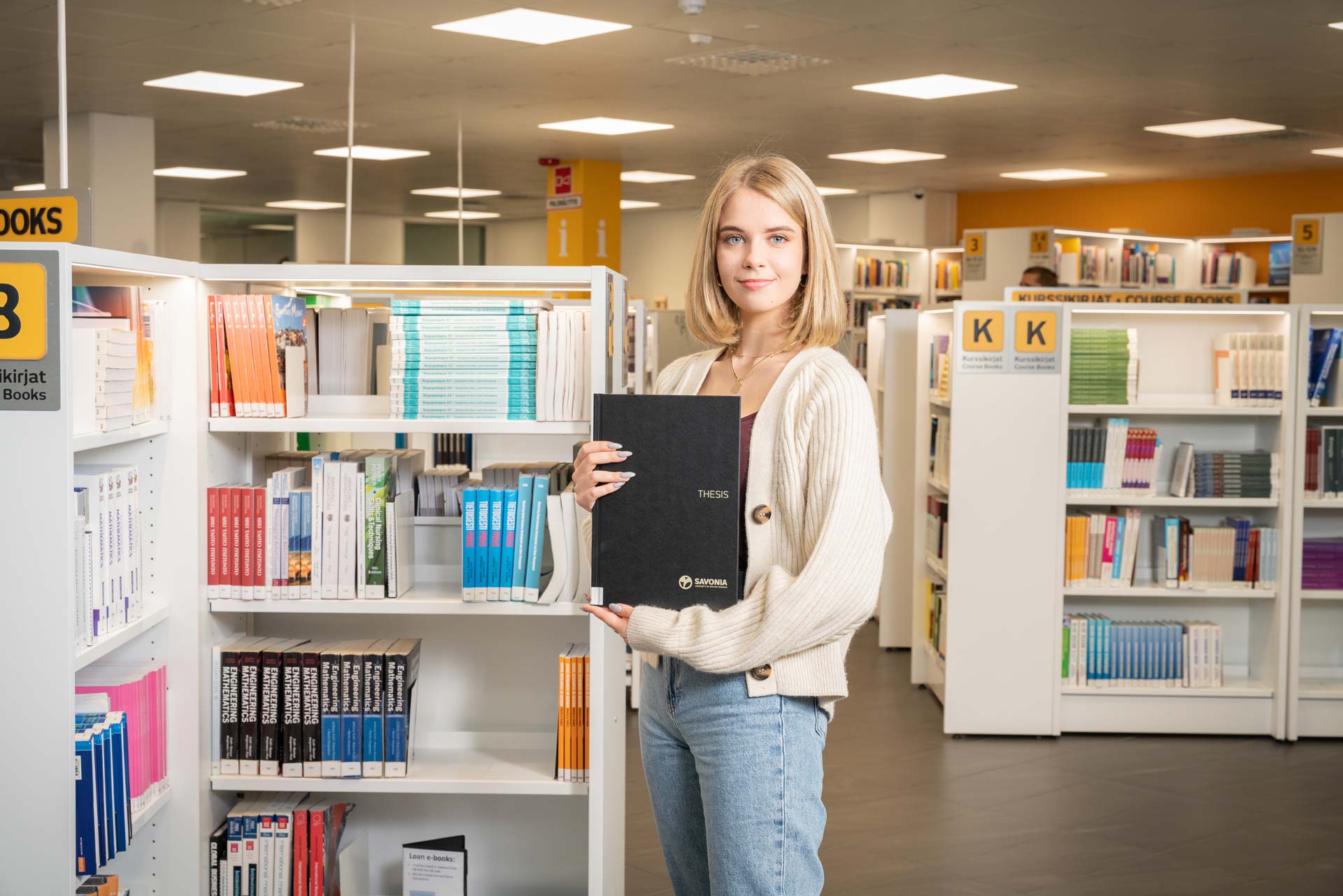 Thesis
An opportunity to explore on a deeper level a topic of your interest. The thesis is also the last project to complete before graduation!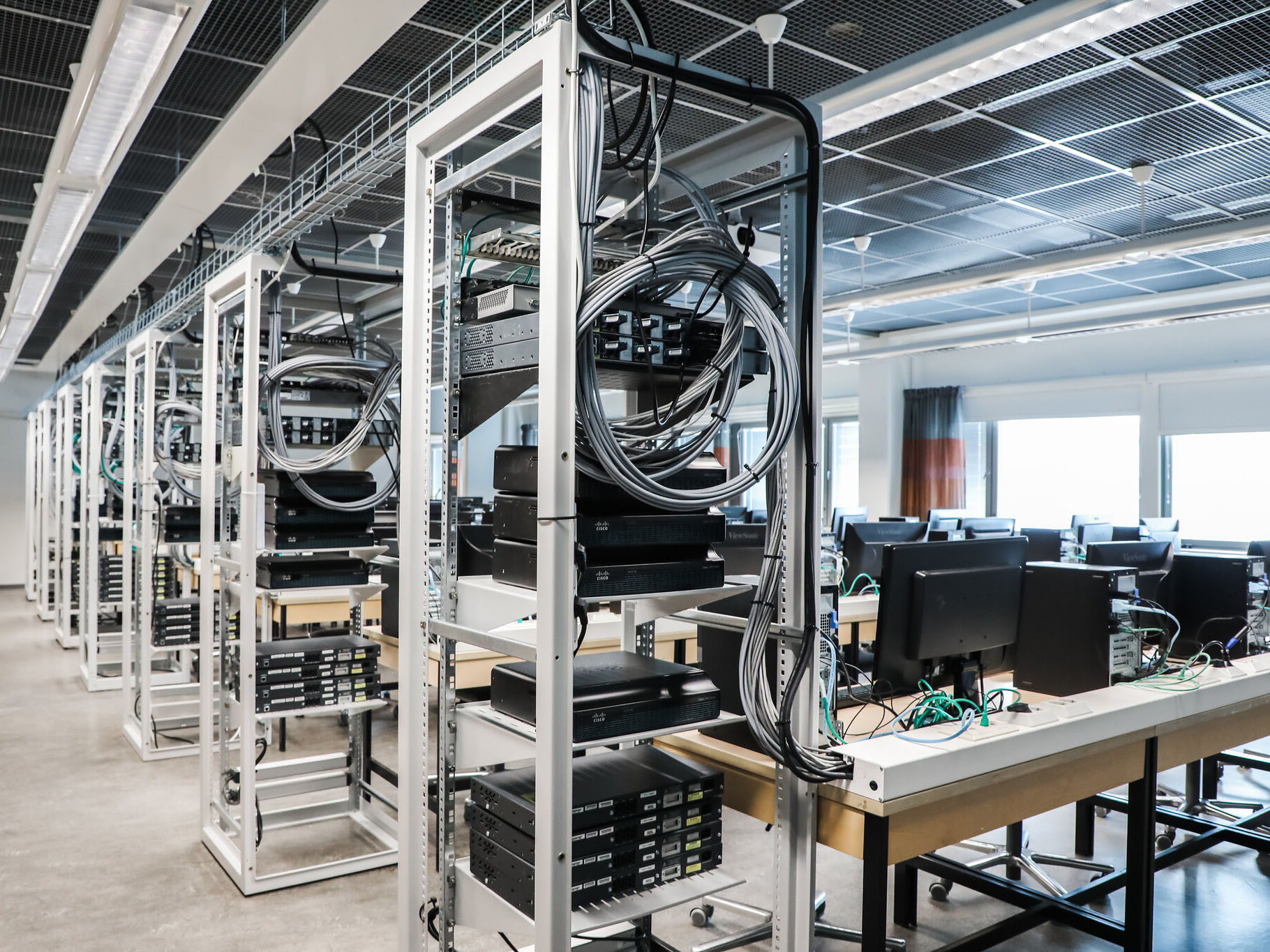 IoT Laboratory
IoT students apply the apply and strengthen the theoretical knowledge acquired in different types of laboratories such as in the IoT laboratory.
Automation Laboratory
Another laboratory that is available to our IoT students is the Automation Laboratory.
Smart Factory
The third and last laboratory in which our IoT students practice is the Smart Factory.
Focus areas
The IoT programme develops students' competencies with a focus on the industrial internet and digital health sectors.
Industrial Internet: Students get hands-on experience by working with digital factories connected with 5G communication platforms, clouds and various digital twin technologies. In addition, students have an opportunity to gain scientific know-how on Enterprise Resource Planning (ERP), Manufacturing Execution Systems (MES), and Product Life-Cycle Management (PLM).
Digital Health: Students learn how technology is transforming the health care industry. With the IoT health care applications, students acquire a clear vision of how different stakeholders, such as patients, families, doctors and hospitals, can benefit.
At the end of their studies students may choose to study Cloud Data Engineering (20 ECTS) or Embedded Engineering (20 ECTS).
Embedded Engineering: This specialisation is for students who like to build tangible things. The emphasis is on hardware and electronics. The students enhance their knowledge and skills with microcontrollers, sensors, their connectivity and will have hands-on experiences with the embedded systems. One example of a project made on this specialisation is a GPS receiver mounted on a cat collar.
Cloud Data Engineering: This specialisation is for students who are interested in data processing. Cloud Engineer transforms data into knowledge and supports decision-making. The students will acquire knowledge and skills with cloud data warehousing, virtual hands-on labs, and cloud data analytics. For example, Cloud Engineer could design an application in which the aforementioned cat's movements can be monitored.
Content of studies
Studies at Savonia University of Applied Sciences are versatile and practically oriented. Projects and cooperation with local businesses as well as foreign partners and fellow students are integrated into your everyday life with us.
The study methods consist, among others, of lectures, online and independent studies, teamwork, project work and internship(s). Participation in research and development activities also makes up an important part of your studies.
Programme structure
The degree consists of 240 ECTS. According to the curriculum, one academic year corresponds to 60 ECTS, which is equivalent to 1600 hours of a student's workload.
The detailed structure of your studies is as follows:
Basic studies 50 ECTS
Professional studies 110 ECTS
Specialization Studies: 20 ECTS
Elective studies 15 ECTS
Internship(s) 30 ECTS
Thesis 15 ECTS
You can familiarize yourself with the content of the degree program by using the curriculum.
Thesis
The thesis at Savonia is always work-related. This gives you a good opportunity to network with professionals in your field already during your studies, and often the thesis turns out to be a starting point for your career.
The thesis emphasises the cooperation between you, working life and the Savonia University of Applied Sciences – from choosing the topic to set the goals and actually doing it. During the process, you show that you can work independently in recognising, evaluating and solving developmental challenges in working life. Professional reporting and communications skills are required as well.
Your work-related thesis can be:
A developmental project, which you or your team plan and implement based on the requirements of your client. Examples of such a project include product or service development, work-flow development and information material development such as a guide or manual.
A research-oriented project, where you or your team will perform appropriate research activities to shed light on the developmental or problem-solving needs of your client.
A compiled thesis, where projects, research or scientific articles done during the studies are gathered together and reported as a synthesis.
Your thesis process will be supported by business research studies, thesis seminars and methodology workshops. You can do your thesis independently or in a group.
Career possibilities
A Bachelor of Engineering will work, among other things, in project or sales engineering duties or research and related tasks. You will also have the skills needed to become an entrepreneur.
Possible titles:
IoT Cloud Engineer
IoT Hardware Engineer
IoT Firmware Engineer
Full Stack & IoT / Mobile Engineer
Product Developer
Product Manager
Project Engineer
Research Engineer
Web Developer
ICT Specialist
Sales Engineer
Integration Engineer
Cybersecurity Expert
AI Engineer
Embedded Engineer
Internationality
Our Bachelor of Engineering groups are multinational and multicultural by nature, so you will get accustomed to an international work environment from day one. In addition, the Bachelor of Engineering programme itself is designed for internationalisation. Close cooperation with our international partners brings you in contact with people and organisations outside Finland, making it possible for you to compare views, share knowledge and work side by side on projects by using technology-based communication tools as well as meeting in person.
Student exchange is also a natural and recommended part of your studies, and internships (basic and/or professional) can take you anywhere in the world.
Our selection of language studies is substantial, complemented by the offerings of the University of Eastern Finland. For students outside Finland, learning Finnish has a key role in entering Finnish community and maximizing the opportunities in working life. Multicultural study groups provide a good basis for your personal experiences in all aspects of internationality.
Cooperation
Savonia is active in developing the surrounding community via, among others, student projects, joint research projects and various development programmes. Cooperation with the local working life is highly valued and based on long-term relationships. Also, the joint activities with the University of Eastern Finland and Karelia University of Applied Sciences bring a variety of options for our students. International aspects are dealt with in a close network of foreign partner institutions, covering exchange, internships, projects and joint or double degrees.
Research
Our Bachelor of Engineering programme is dedicated to helping small and medium-sized businesses in their internationalisation efforts. You will work on various work-related research or developmental projects of SMEs during your studies and gain valuable insight into the industrial internet or digital health world.
Possibilities to continue studies after graduation
A Bachelor of Engineering degree is an internationally recognized and approved qualification. A Bachelor of Engineering graduate is eligible to apply to continue theoretical studies at most universities across the world. Often the following Master's degree can be completed in 2 years, depending on the field of study and the student.
However, should you wish to continue your studies to the Master level at the Savonia University of Applied Sciences, you will be directed to start your working career to gather two years of work experience before entering a Master's programme.
Language of instruction
Our whole programme is conducted in English apart from mandatory language courses in Finnish (for foreign students) and Swedish (for Finnish students).
Please note that you are not expected to be perfect when you start your studies – your language skills will improve while doing engineering studies. A multicultural learning environment with students speaking various languages is the best way of preparing for the challenges of the engineering field in IoT!
Meet your teachers: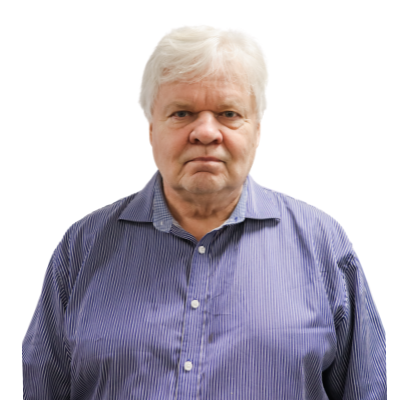 Arto Toppinen
Principal Lecturer
arto.toppinen@savonia.fi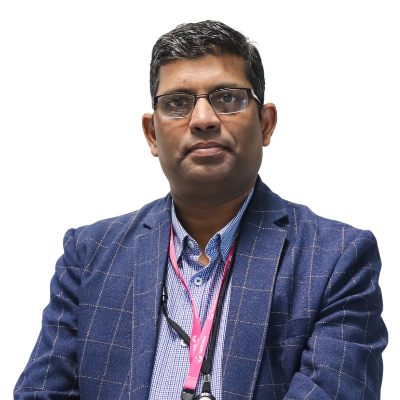 Rajeev Kanth
Principal Lecturer
rajeev.kanth@savonia.fi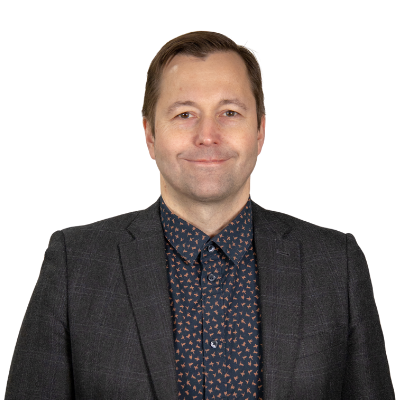 Markku Kellomäki
Senior Lecturer
markku.kellomaki@savonia.fi