Curricula
Degree Programme in Social Services
This curriculum is a translation of the curriculum of the Finnish degree program.
Development of Expertise
The teachers and other personnel at Savonia UAS guide and support the students in defining and achieving the personal learning goals. Both teachers and peer groups support in planning the student's personal study path and career development. Each student has his or her personal teacher tutor to support professional growth throughout the studies. Students conduct self-evaluation of their professional growth annually. A peer group supporting professional growth led by the teacher tutor meets every semester. At the final stage of studies the student creates a blog into personal learning environment (PLE) and prepares a virtual CV for entering working life.
The student's professional growth is described in the annual objectives and semester themes. The annual objectives help students, teachers and working-life representatives understand the stages through which the professional growth develops.

Annual themes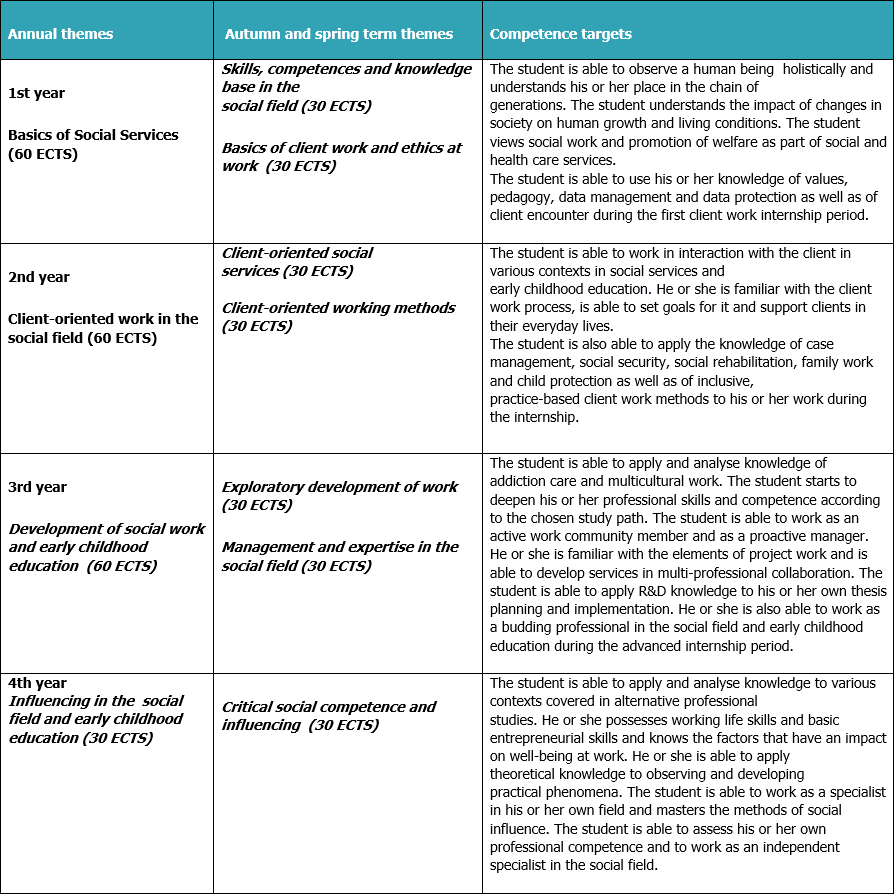 We reserve the right to make changes to the curriculum due to the need to update the content being studied.