Library rules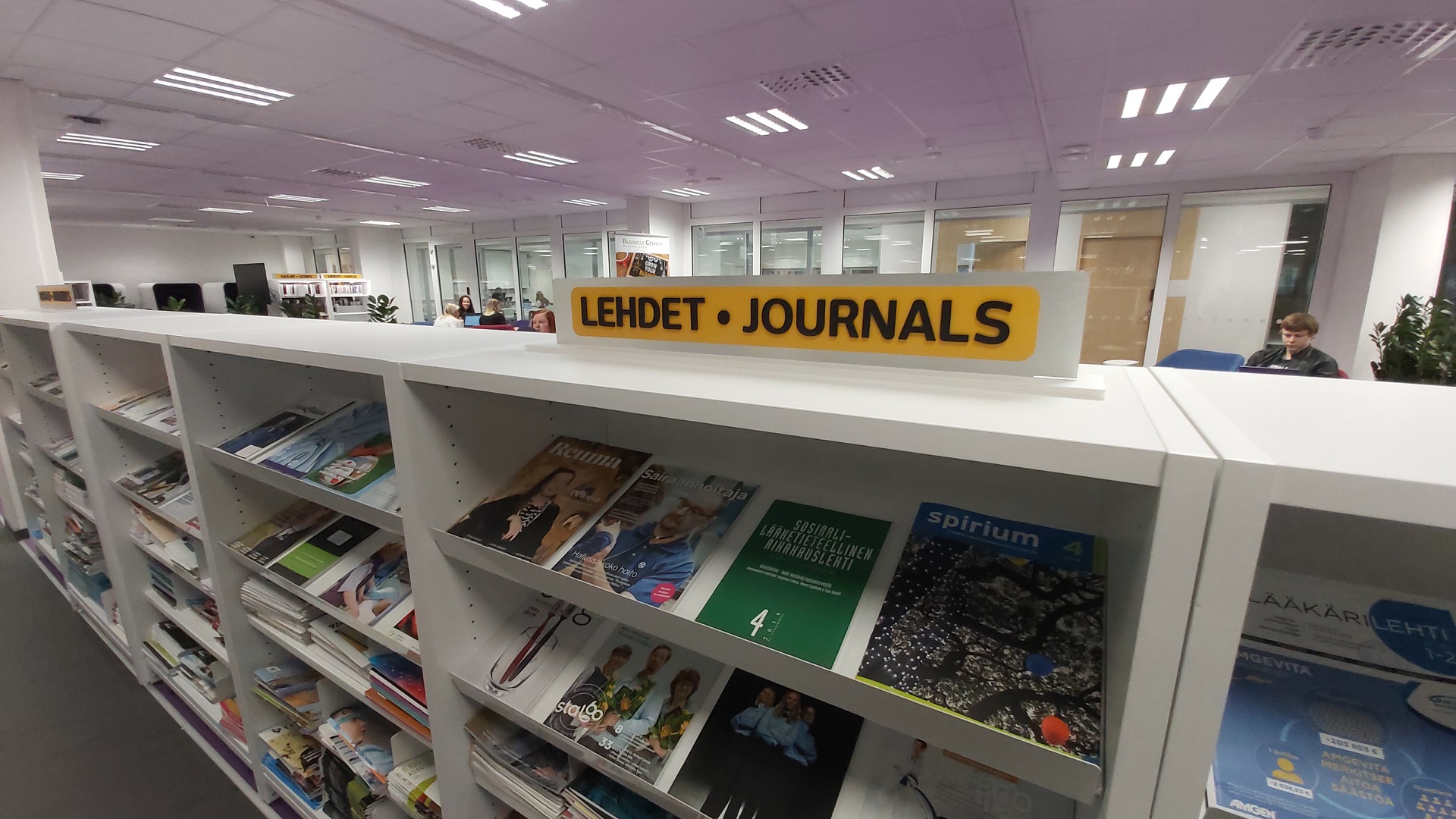 Library rules
Savonia UAS library is open for all. It mainly serves Savonia students and staff.
Library card
You can get a loan right and a Library Card by proving your identity. When logging in, the customer undertakes to follow the current library rules. A child under the age of 15 receives a Library Card with the consent of the guardian. The card is personal. The customer is responsible for the material borrowed with his card and may not continue to borrow the material he borrowed. The library must be notified of the loss of the card, change of name or contact information.
Loan register
The provisions of Section 13 of the Personal Data Act (22.4.1999 / 523) and the EU Data Protection Decree (2016/679) are complied with in the processing of personal data. The customer has the right to check the information about him in the register. The library's loan register is used only for loan control and the information is not disclosed to third parties. Savonia University of Applied Sciences' privacy statements.
Borrowing
When borrowing, the customer undertakes to comply with the loan periods of the material he has borrowed. A reservation can be made for the material on the loan. The customer cannot reserve the material which (s)he has loaned. Loans can be renewed one year if they are not subject to reservation and the customer has no payments above the loan prohibition limit.
eServices
Customers can use the library's electronic services on the library's premises. Savonia University of Applied Sciences' staff and students are also offered the opportunity to use licensed materials remotely. When using the electronic services, the customer is obliged to comply with the terms of use of the license agreements.
Interlibrary loans
Interlibrary loans and copies are sent from the library's collections. Other libraries transmit material that is not in their own library as interlibrary loans and copies. The interlibrary loan service follows the instructions agreed by the interlibrary loan service libraries.
Fees and loss of access
The basic service of the library is free of charge. Other services, such as interlibrary loan services, are charged according to the price list. The library may charge a fee in accordance with the price list for material held, lost or damaged after the due date. Exceeding the loan prohibition limit will result in the loss of the right to borrow until the payments have been processed. Violation of the rules of use or disruptive behavior in the library may result in loss of access to the library.
The rules of use are valid from 1 August 2008 in the libraries of Savonia University of Applied Sciences. In addition to common rules, branch libraries may have their own guidelines. Approved by Savonia University of Applied Sciences' Library and Information Services Team on 24 January 2008 and by the Board on 22 April 2008. Updated October 1, 2018. Updated October 4, 2021.
---