International Business, Bachelor of Business Administration
International Business
Bachelor of Business Administration
Start your journey towards global business!
NEXT APPLICATION PERIOD: TO BE ANNOUNCED
Degree programme: International Business
Degree title: Bachelor of Business Administration (BBA)
Duration: 210 ECTS, 3.5 years
Study mode: Full-time studies
Study place: Microkatu campus, Kuopio, Finland
Language: English
Annual intake: 30


The Bachelor of Business Administration, International Business programme aims to develop global business experts with a specialisation in foreign trade and in the internationalisation process of businesses. BBA graduates are valuable assets to small- and medium-sized companies going global. Our BBAs work in import-export operations, marketing, international sales, customer care, and other international activities.
Our programme prepares you to face the continuous changing environment in the global business field and to be sensitive to the requirements set by international partners. You will learn how to operate fluently in multicultural environments and how to lead your team towards reaching specific objectives.
Programme Highlights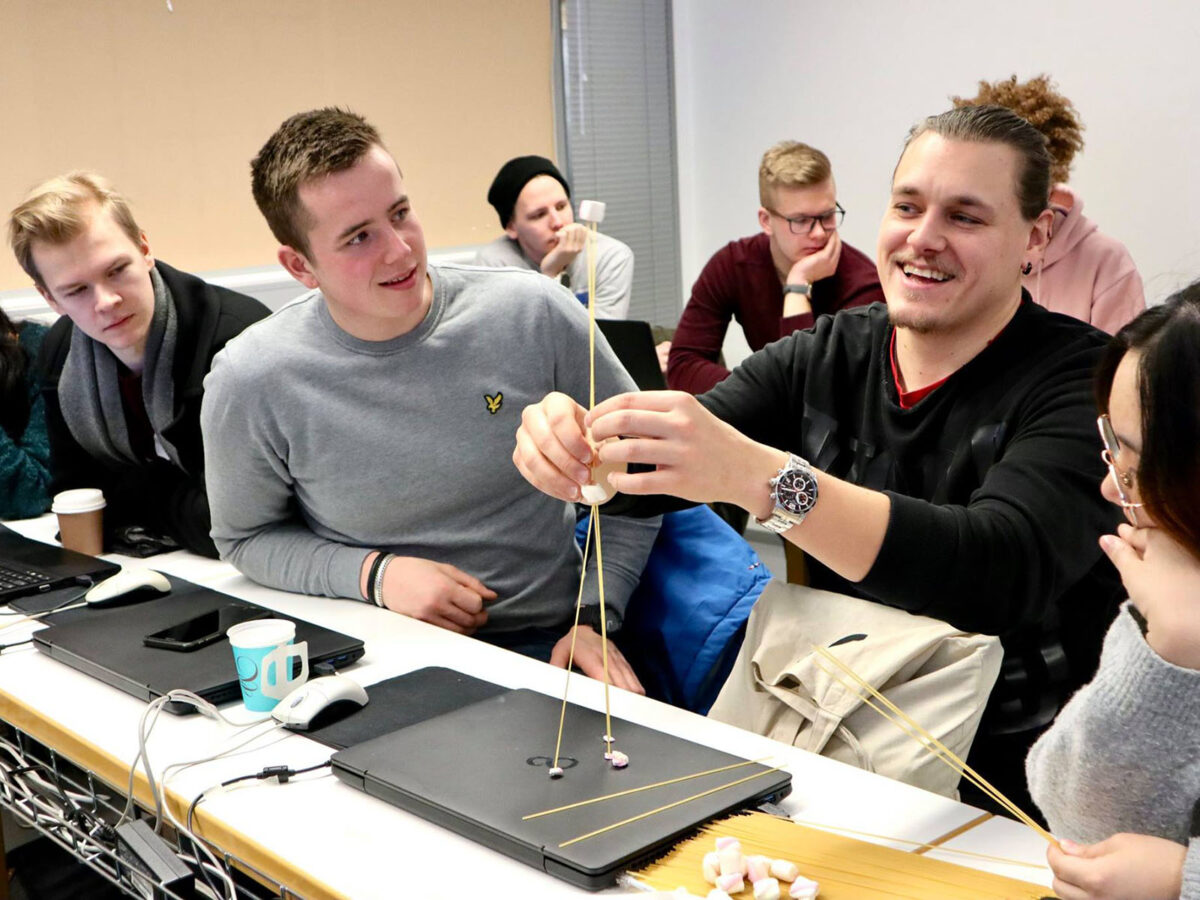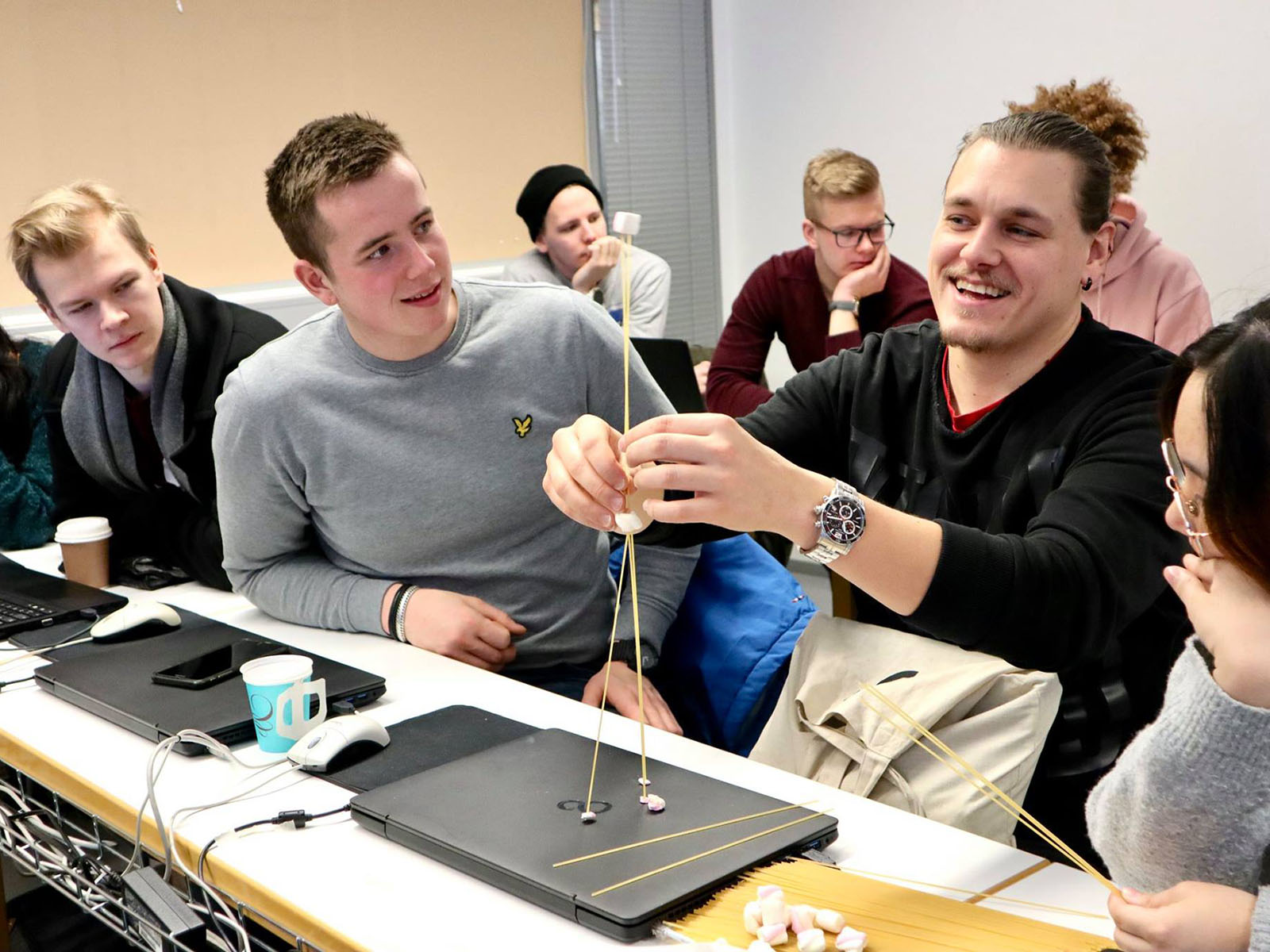 Innovation Week
At the end of the first semester, BBA students form groups and immerse into a full week of innovation with the goal of developing new business concepts.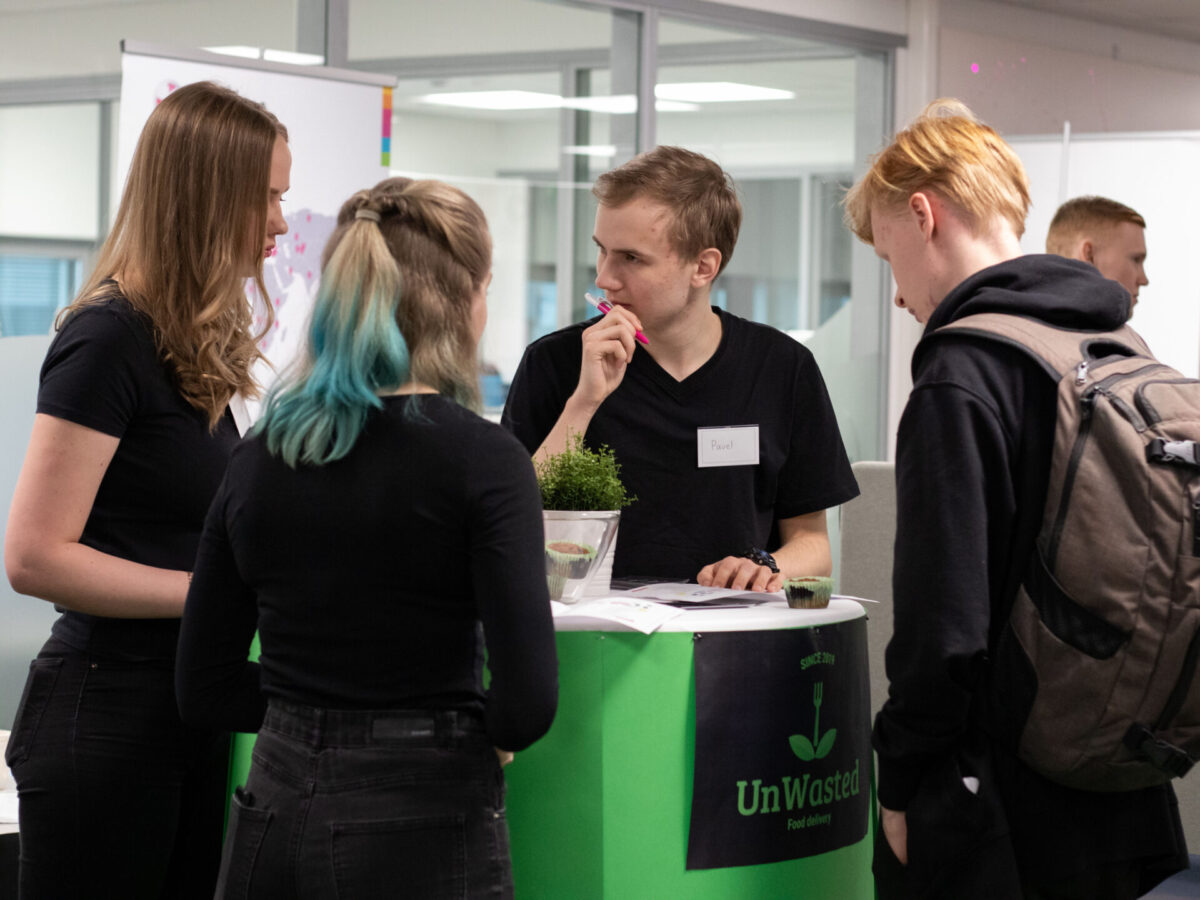 Oivalla Fair
The business concepts created during the Innovation Week are further developed during the second semester. Students present their respective businesses during the Oivalla Fair with the aim to get investments from the visitors of the fair.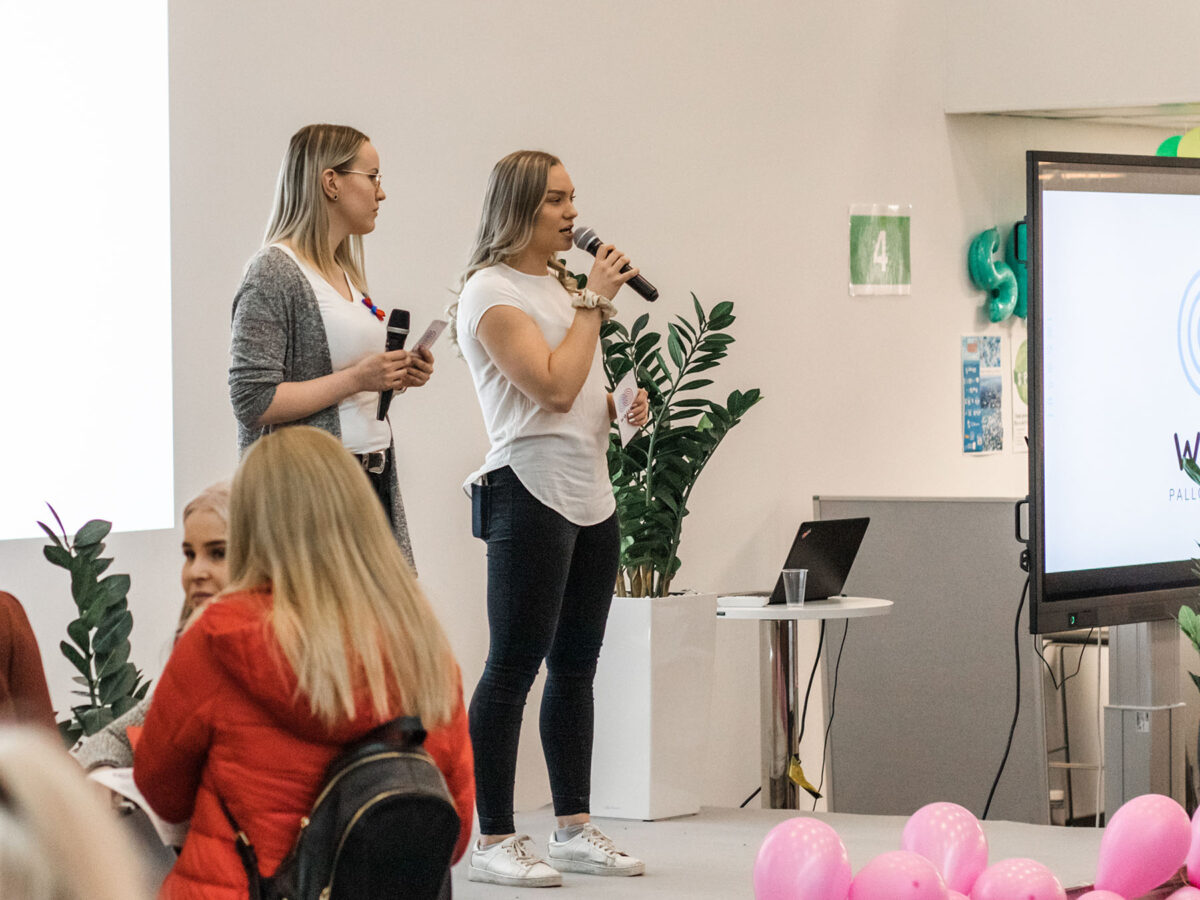 Sales competitions
Sales skills are essential to this programme and students get the chance to put them into practice during different sales competitions held at national and international levels.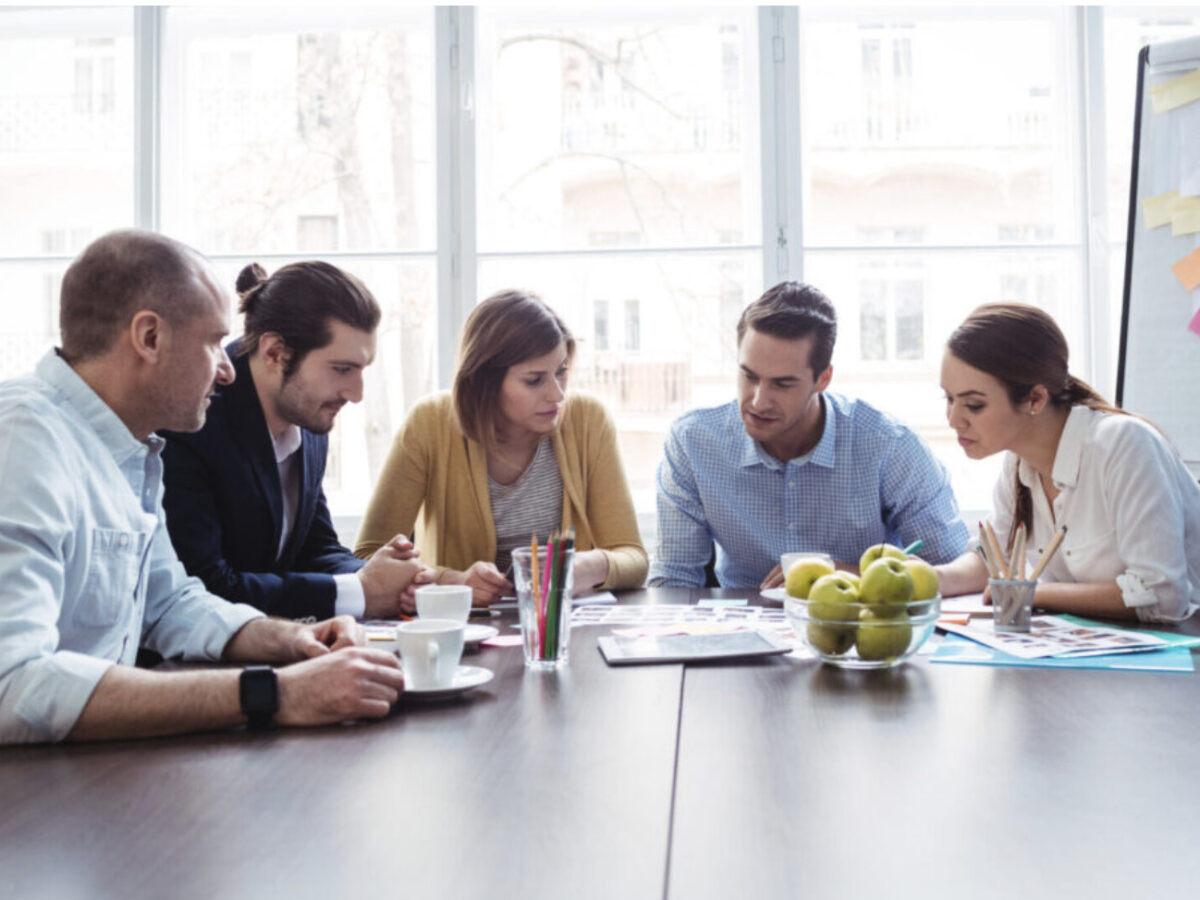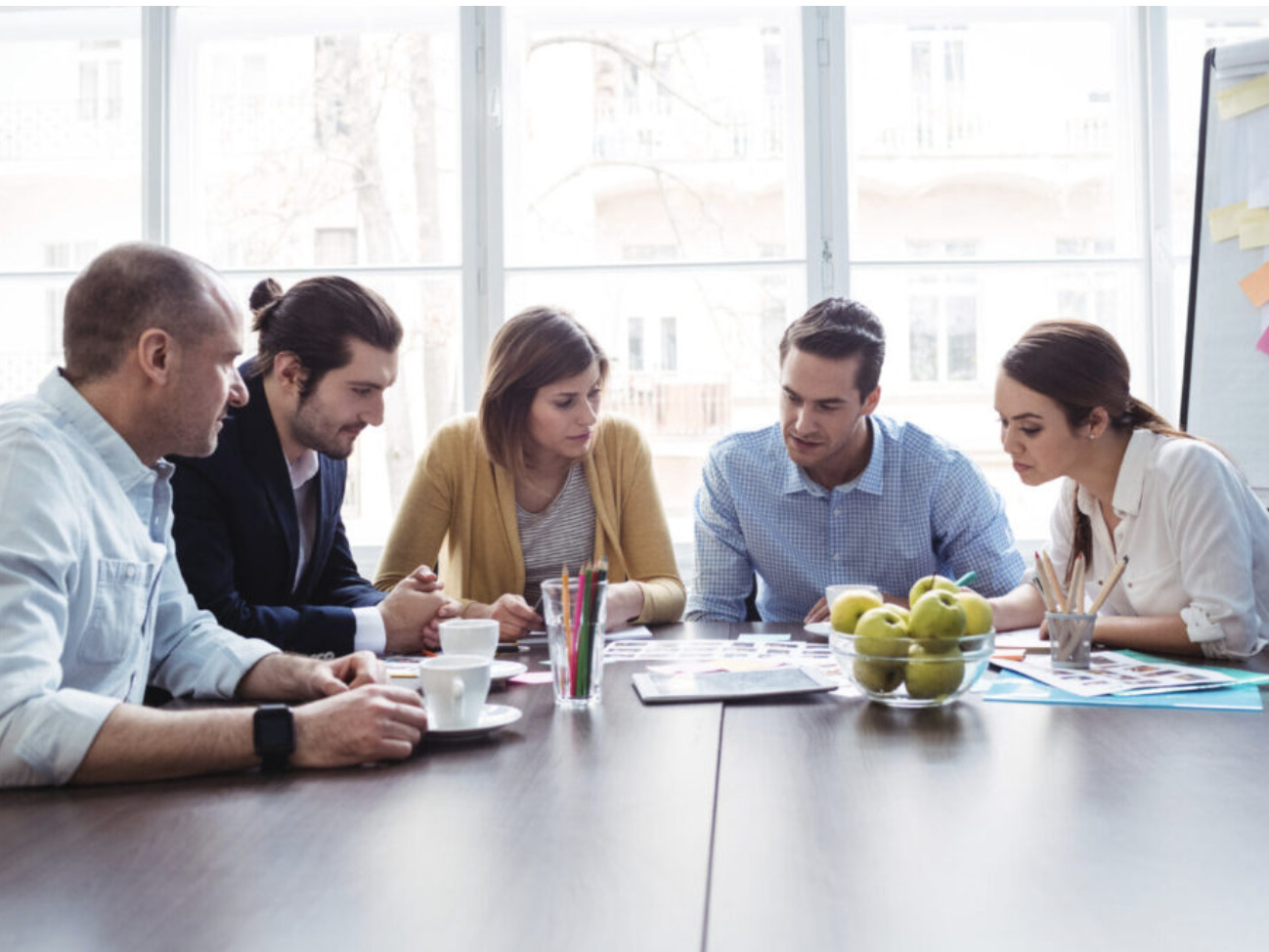 Cooperation with companies
Students get the opportunity to work closely with local businesses, for example, in courses such as Business Environment, Business Project 1, and Business Project 2.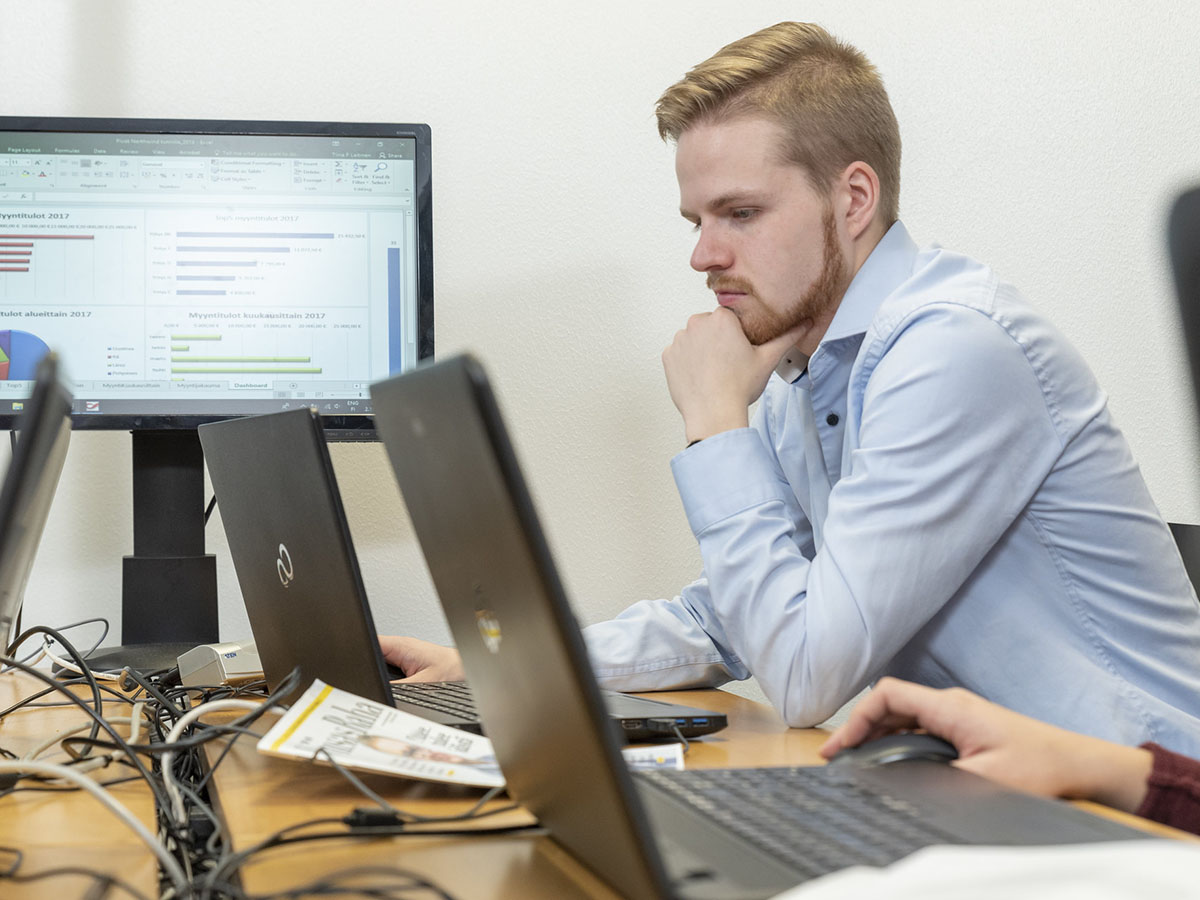 Internships
The programme includes 30 ECTS of practical training. During this time, students get to apply all of their acquired skills and knowledge in a specific firm.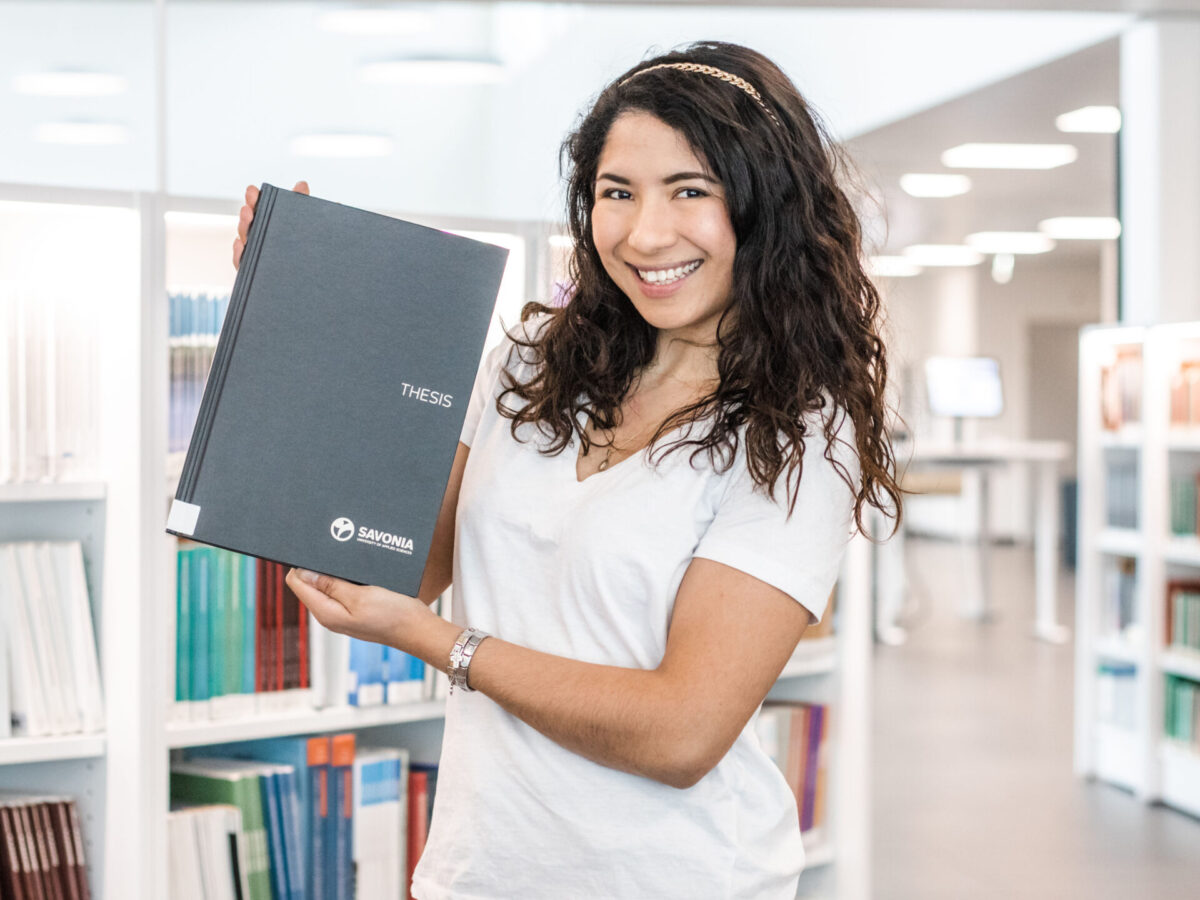 Thesis
The final thesis is an opportunity for students to explore on a deeper level a topic of their personal interest. The thesis is also the last project to complete before graduation!
Our minors
The International Business programme offers three different minors:
International Sales develops your understanding of digital tools, sales and purchase operations, customer relationship management, global sales team management, promotion and strategies.
Design Business challenges to create sustainable business models and processes through service design, creative leadership, and digital concept development.
Wellness Business enables you to identify opportunities and establish profitable businesses within the fields of wellness, health and well-being.
Content of studies
Studies at Savonia UAS are versatile and practically oriented. Projects and cooperation with local businesses as well as foreign partners and fellow students are integrated in your everyday life with us. Each year, the studies have two assigned themes.
FIRST YEAR: Planning and starting a business & operating a successful business.
During the first semester, you will learn about planning and starting a business. Then, the second semester focuses on learning the essentials to operate a successful business. You will gain a profound insight into running daily business operations and learn about team building phases as well as become familiar with multicultural teams and different working methods. During the second semester, you will also take part in a trade fair, called the Oivalla Fair, organised by first-year students where you and your team will present your innovative business concept and plan. By the end of the first year, you will have acquired a comprehensive understanding of everyday business operations as a foundation to develop your expertise in global business.
SECOND YEAR: Tools for global business & preparing for internationalisation
The second-year themes shift the focus of your studies to the requirements of international operations. You will learn the skills and knowledge needed when starting international business operations such as business research methods and the fundamentals of international economics. You will also learn to analyse target market characteristics from the point of view of a local organisation. You will cooperate with local businesses in assignments and projects to support their internationalisation process.
THIRD YEAR: Developing global business, and operating globally
During your third year, you will focus on adapting business operations to an international environment, and on the challenges organisations face due to differences in conducting business. As your skills and understanding grow, you will be able to evaluate and develop global businesses. Your management and leadership skills will also grow to meet the demands that companies have on global business experts.
FOURTH YEAR: Towards expertise in global business
The last semester is dedicated to do work on you thesis and internship(s). After that, graduation awaits you.
Programme structure
The degree consists of 210 ECTS. According to the curriculum, one academic year corresponds to 60 ECTS, which is equivalent to 1600 hours of a student's work load. The studies consist, among others, of lessons, online and independent studies, teamwork and internship(s). Participation in research and development activities also make up an important part of your studies.
The detailed structure of your studies is as follows:
Business orientation studies (basic studies) 60 ECTS
Professional studies 75 ECTS
Alternative studies 30 ECTS
Internship(s) 30 ECTS
Thesis 15 ECTS
Click here to access the full International Business curriculum.
Admission process for International Business
The admission process for the International Business programme in 2021 will occur as described below:
The application period is 7-20 January 2021.
Instructions for the preliminary task will be published on 7 January 2021.
Submit your application in Studyinfo.fi by 20 January 2021 at 3:00 p.m. Finnish time.
Upload to your application

the copies of qualification certificates (and translations if needed) in PDF or JPG format, and
your completed preliminary task by 27 January 2021 at 3:00 p.m. Finnish time.

The written online exam will take place on 2 February 2021.  All applicants who submitted the preliminary task by the given deadline will be invited to participate on it.
The online interviews will be held between 15-19 February 2021. All applicants who scored 22 points or more from the preliminary task and written online exam may be invited to participate in the online interviews.
Results from the student selection will be published by 4 June 2021 at the latest.
Admitted students must confirm their study place by 16 July 2021 at 3:00 p.m. Finnish time.
The tuition fee for the first academic year must be paid by 31 August 2021 at the latest.
Studies will begin in the end of August 2021.
Student selection
The student selection of our International Business programme is based on the entrance exam, which consists of preliminary task, written online exam and online interview.
Preliminary task 
Timed written online exam
All applicants who submit the preliminary task by the given deadline will be invited to participate in the written online exam, which takes place on 2 February 2021. The exact time of the online exam will be informed later.
The online exam consists of two parts:

​Essay based on material given in the exam (minimum required 10 points, maximum 30 points)
Logical thinking and mathematics (minimum required 8 points, maximum 30 points)
Online interview
Applicants with 22 points or more from the preliminary task and written part may be invited to participate in an online interview; all online interviews will be held online between 15-19 February 2021. Each UAS will interview a maximum of 100 best candidates based on the points from the preliminary task and online written exam.
Minimum 10 points, maximum 30 points
The applicant must pass each test section with the minimum points to qualify in the selection process.
For the exam, applicant will need a computer with a microphone and a video camera, and an internet connection.
Savonia is cooperating with other universities of applied sciences using online entrance examinations in the field of Business Administration. Please see the list of the cooperating universities of applied sciences.
If you need individual arrangements in an entrance examination, you must apply for the individual arrangements. Please see instructions for applying individual arrangements from our website.
Thesis
The thesis at Savonia is always work related. This gives you a good opportunity to network with professionals in your own field already during your studies, and often the thesis turns out to be a starting point for your career.
The thesis emphasises the cooperation between you, working life and the UAS – from choosing the topic to setting the goals and to actually doing it. During the process you show that you are capable of working  independently in recognising, evaluating and solving developmental challenges in working life. Professional reporting and communications skills are required as well.
Your work-related thesis can be:
A developmental project, which you or your team plan and implement based on the requirements of your client. Examples of such a project include product or service development, work flow development and information material development such as a guide or manual.
A research-oriented project, where you or your team will perform appropriate research activities in order to shed light to the developmental or problem-solving needs of your client.
A production, which you or your team plan and implement to show your expertise or artistic talent. The production could be an event, seminar or performance.
A compiled thesis, where eg projects, researches or scientific articles done during the studies are gathered together and reported as a synthesis.
Your thesis process will be supported by business research studies, thesis seminars and methodology workshops. You can do your thesis independently or in a group.
Career possibilities
BBAs will work, among other things, in import-export, international sales and customer care, logistics and other international activities. You will also have the skills and competences needed to become an entrepreneur.
Titles:
Export assistant
Export secretary
Sales representative
Sales secretary
Marketing planner
Store manager
Import assistant
Import secretary
Product Manager
Investment Adviser
Procurement Specialist
HRM Specialist
Commercial Agent
Export Manager
Import Manager
Internationality
Our BBA-groups are multinational and -cultural by nature, so you will get accustomed to an international work environment from day one. In addition, the BBA programme itself is designed for internationalisation. Close cooperation with our international partners brings you in contact with people and organisations outside Finland, making it possible for you to compare views, share knowledge and work side by side on projects by using technology-based communication tools as well as meeting in person.
Student exchange is also a natural and recommended part of your second-year studies, and internships (basic and/or professional) could take you anywhere in the world.
Our selection of language studies is substantial, complemented by the offerings of University of Eastern Finland. Cross-cultural studies provide a good basis for your personal experiences in all aspects of internationality.
Cooperation
Savonia is active in developing the surrounding community via, among others, student projects, joint research projects and various development programmes. The cooperation with the local working life is highly valued and based on long-term relationships. Also the joint activities with the University of Eastern Finland and Karelia UAS bring a variety of options for our students. International aspects are dealt with in a close network of foreign partner institutions, covering exchange, internships, projects and joint or double degrees.
Research
Our BBA programme is dedicated to helping small and medium-sized businesses in their internationalisation efforts. You will work on various work-related research or developmental projects of SMEs during your studies and gain valuable insight into the business world.
Possibilities to continue studies after graduation
A BBA degree is an internationally recognized and approved qualification. A BBA graduate is eligible to apply to continue theoretical studies at most universities world-wide. Often the following Master's degree can be completed in 3 years, depending on the field of study and the student. However, should you wish to continue your studies to the Master level at a university of applied sciences, you will be directed to start your working career to gather 3 years of work experience before entering a Master's programme.
Language of instruction
Our whole programme is conducted in English apart from mandatory languages courses in Finnish (for foreign students) and in Swedish (for Finnish students). Please note that you are not expected to be perfect when you start your studies – your language skills will improve while doing business studies. The multicultural learning environment with students speaking various languages is the best way of preparing for the challenges of global business life!
Meet your teachers:
Terttu Niskanen
Study Counsellor
terttu.niskanen@savonia.fi
+358 44 785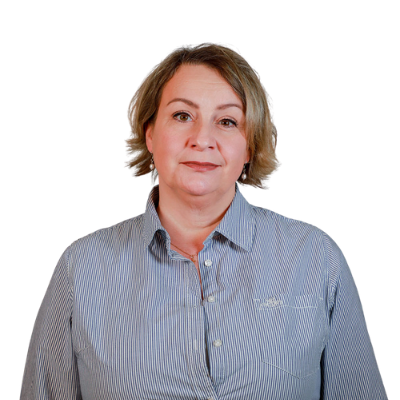 Virpi Oksanen
International Coordinator
virpi.oksanen@savonia.fi
+358 44 785 5793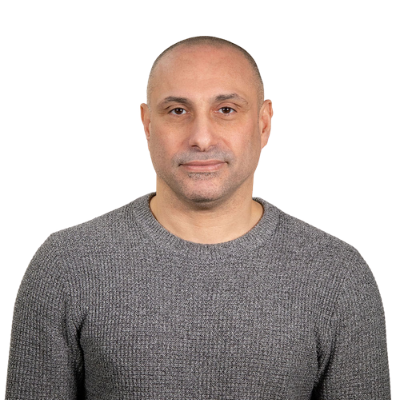 Abdelazim Hannoura
Senior Lecturer
abdelazim.hannoura@savonia.fi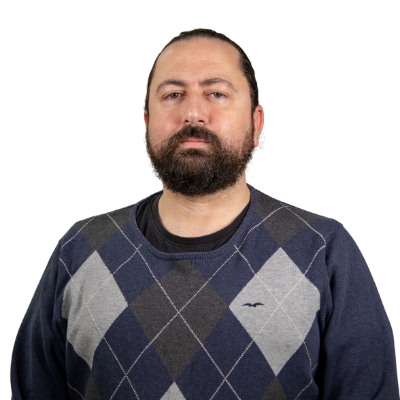 Özerk Göker
Senior Lecturer
ozerk.goker@savonia.fi
Leo Suomela
Senior Lecturer
leo.suomela@savonia.fi